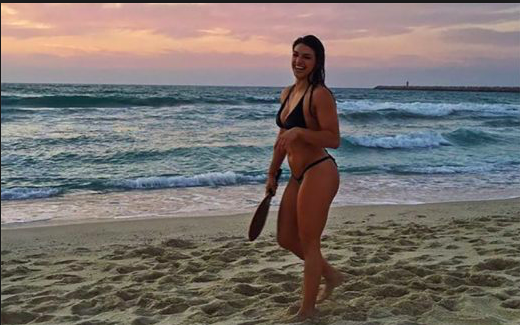 Mackenzie Dern has struggle with her weight cutting practices, as a professional she has missed weight for 40% of her fights, which is unusually high and a sign that a competitor is often times competing in the wrong weight division.
Speaking on the MMA Hour with Ariel Helwani Dern revealed "I arrived at 139 rounds and a half and then on Wednesday I was 131.4 not that it's typical, you know, but I would like to get at the week of the fight at like 120. There's no, like, typical [arrival weight] Honestly, when I got there on Tuesday I wasn't scared yet I wasn't nervous or anything. I felt I was on the plane and everything and I was drinking so on Tuesday when I arrived I felt like 'Oh man, it's my last day but for me it was possible.' Dern went on to reveal she didn't use a nutritionist, and said she had friends in Brazil and talked to a nutritionist that they know, revealing it wasn't someone she was working with for 6-8 weeks.
Dern who was scheduled to fight at 115lbs  but unfortunately missed weight against Amanda Copper by almost 8 pounds.  While the fight was her second in the UFC Dern was able to move to 7-0 as a professional.  Dern has missed weight for 3 out of her 7 professional fights having weight in at 118.8, 120, and 123 lbs for fights scheduled to take place at 115lbs.
ABC accepted the fight, and was given 30% of the fight purse from Mackenzie Dern, however the loss dropped her professional record to 3-4 and moved her lower in the overall rankings, while Dern was able to keep her unbeaten streak in tact.  With the addition of the 125lbs weight class, Dern could compete at a more natural weight relatively easily.
Prospect @MackenzieDern opens up about her failed weight cut at #UFC224, says she weighed 139 pounds the Tuesday before weigh-ins. Watch #TheMMAHour live: https://t.co/11sYrEm5Ug pic.twitter.com/ZtAuaH0E9l

— MMAFighting.com (@MMAFighting) May 14, 2018