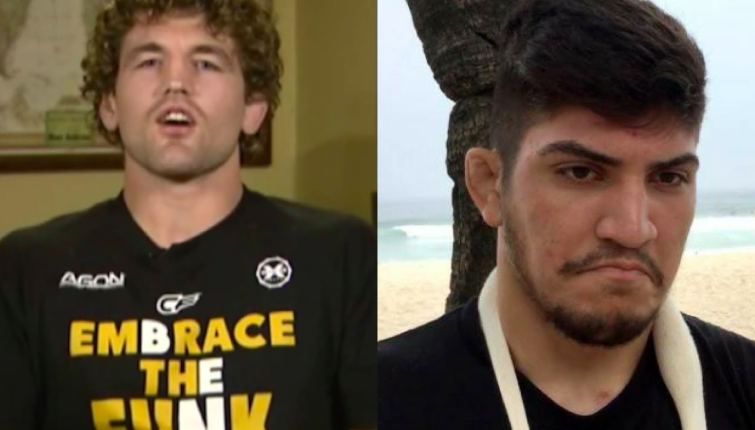 While Dillon Danis appears to be doing his best to re-create the Conor Mcgregor Kool-Aide, at least one fighter put him in his place following his win at Bellator 198. Dillon Danis who immediately told Big John McCarthy after the fight that "I'm the one that created all this, I did all the media. I built up this whole card. So all the bums on the rest of the card are going to call me out now."
The reality is Dillon Danis was given a prelim fight for his debut against a fighter who was suppose to be a showcase opponent in Kyle Walker who entered into the bout with a losing record of 2 wins and 3 loses. Danis who was unable to utilize his wrestling eventually pulled guard to get a submission Toe Hold victory.
After the fight, while speaking to reporters Dillon Danis stated he would like a fight with Ben Askren next. Askren who is a former US Olympic Gold Medalist, Bellator MMA Welterweight Champion, and current One Championship Champion didn't take any time to reply, heading to his twitter to let everyone know Danis is only asking for the fight because he feels he is in a safe distance from it actually having to happen.
He realizes this isn't reality so he feels safe doing so. Maybe he should fight someone with a winning record first https://t.co/X2dGlYTVyI

— Ben Askren (@Benaskren) April 29, 2018