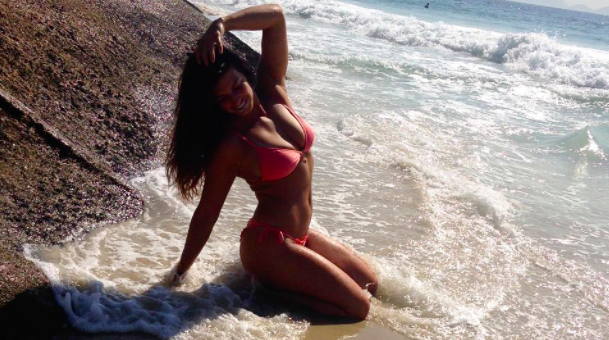 It appears Mackenzie Dern will be facing Amanda Bobby Cooper in Brazil with a new coaching staff having prepared her for the fight.  Dern who is a Brazilian Jiu Jitsu black belt and world champion was signed to the UFC while fighting for LFA and Invicta FC in an effort to groom her before bringing her into the promotion.
Dern is currently 6-0 in her professional career with a split decision win against Ashley Yoder in her UFC debut on UFC 222, a PPV which was headlined by Cris Cyborg Vs Yana Kunitskaya. Up next for Dern is Amanda Bobby Cooper a female fighter who entered into the UFC with a 1-1 professional record following the Ultimate Fighter season 23.
With a 2-2 record inside the Octagon ABC who will be the fighter with more time inside the Octagon when she steps in to faceDern at UFC 224 May 12th in Rio
"In relation with the Lab, after my last fight, Coach [John] Crouch, he just invited me to leave the team," Dern said at a media luncheon promoting her UFC 224 fight with Amanda Bobby Cooper (transcribed by Marc Raimondi for MMA Fighting). "I think really we don't have a 100-percent understanding. I think he knows his decisions more than me. I think with just the consistency, he wanted me to be there more often than what I was, but everything happens for a reason."
"She was struggling to make it back and forth to Arizona, and I thought it was better that she just set up her camp in California, where she really enjoys being," Crouch told MMA Fighting.
 "I wish her the best. I know she's going to do great in her jiu-jitsu career and in her MMA career, and we'll be cheering for her."