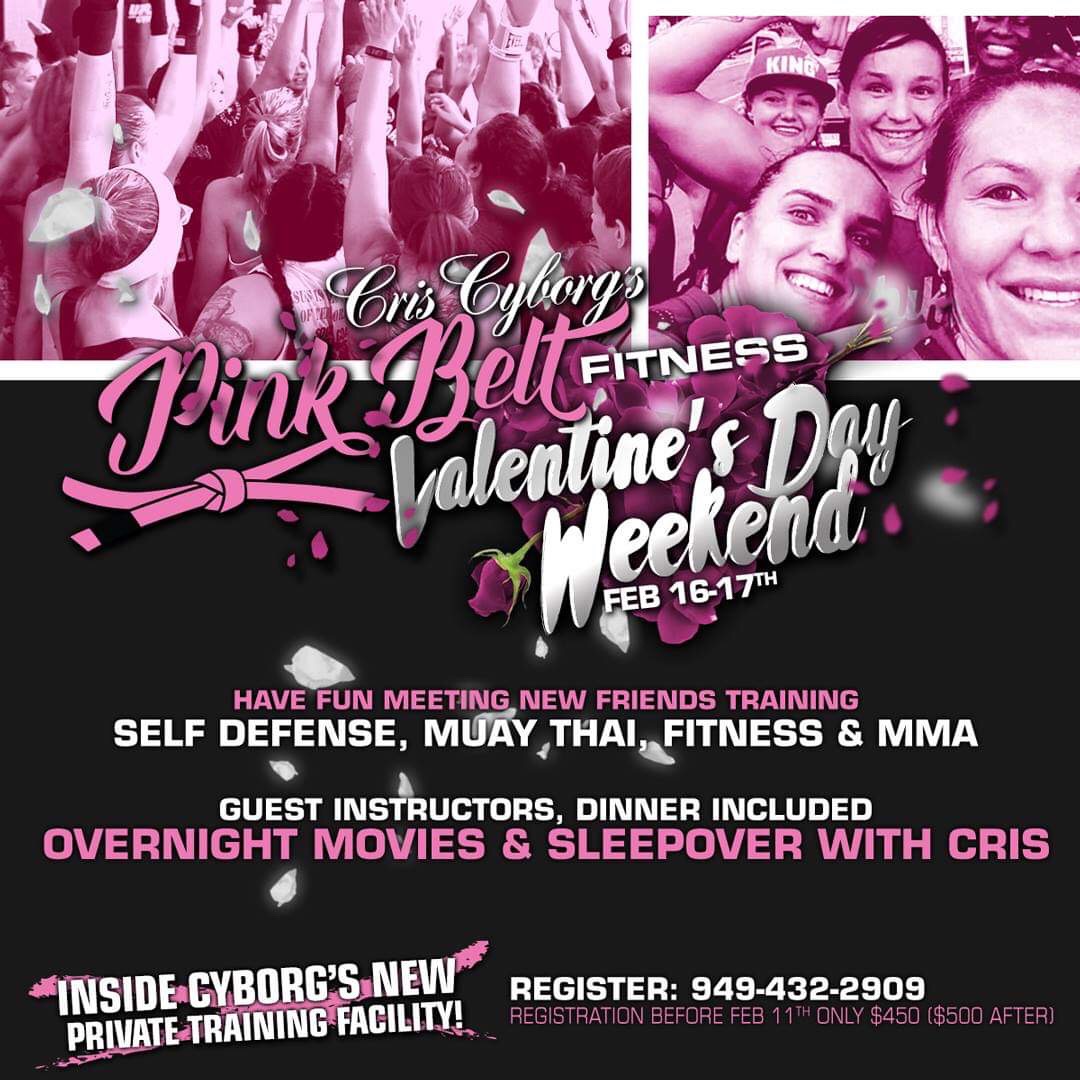 Ladies, if you are wondering what you are going to be doing for Valentine's Day Weekend February 16th, and 17th wonder no more!!  Cris Cyborg's women's only PINK BELT FITNESS retreat is back!
Join Cris Cyborg and her team for two days worth of friendship making and confidence building as we train in a small group setting self defense, Muay Thai, fitness, and MMA techniques in a fun family environment safe and welcome to all women regardless of martial arts or fitness level.
Join Cyborg inside her private MMA training facility in Huntington Beach California and spend the day meeting other women with similar goals and empowering one another to reach new achievements by creating a support system of like minded women looking to achieve more!  Registration is limited to only 15 women.  To reserve your space call or text message 949-432-2909.  Registration before Feb. 11th and it is only $450 (500$ after). Any Pink Belt Fitness alumni who has attended a previous camp and signs up before the 1st of Feb. will receive a 50$ discount towards this camp.
Following a day of training camp participants will sleep overnight inside the private training facility of Cris Cyborg (ALONG WITH CYBORG WHO WILL CAMP WITH YOU!!). A dinner will be provided Saturday night, before late night movies and games get started.  The following morning we will enjoy a nature hike at one of the amazing hiking locations Southern California has to offer.  Do Not miss this amazing 2 days of training and friendship making.