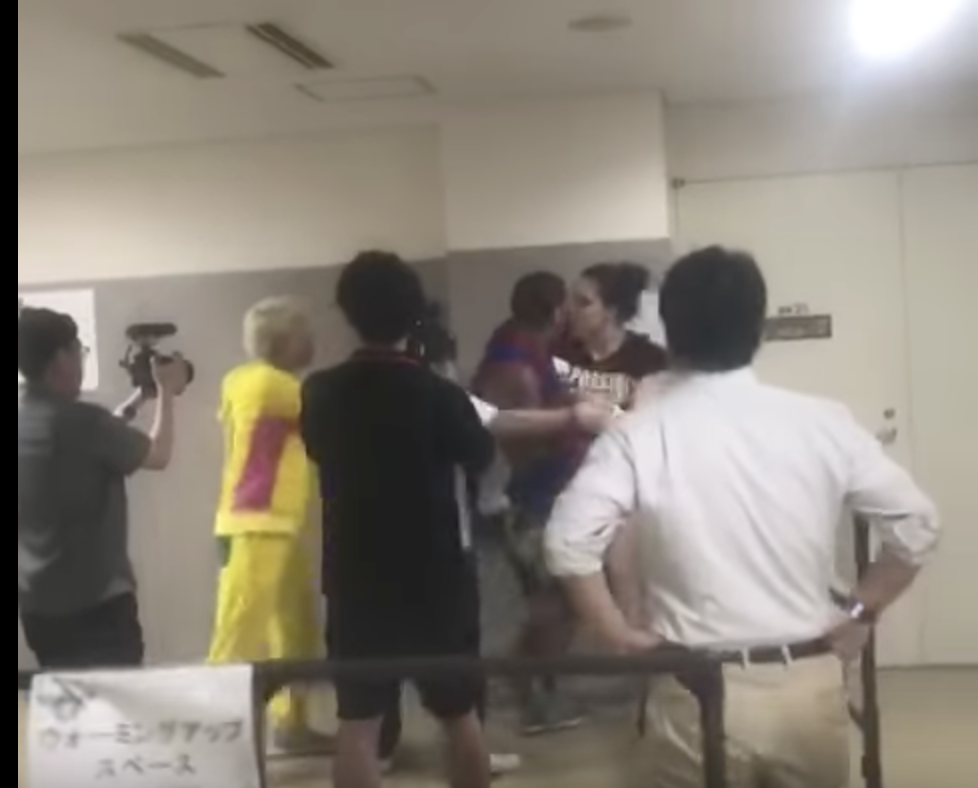 The rivalry between Japan fight legend Shinobu Kandori and Rizin FF Heavyweight Champion Gabi Garcia seems to be reaching an all time high! Watch this exclusive footage as Gabi Garcia and Kandori have to be separated backstage following Gabi Garcia's No Contest during a recent Shootboxing event in Japan.
Gabi Garcia who had been warned earlier in the bout that kicking a downed opponent was against the rules of Shootbox, had her recent bout declared a No Contest after the ref ruled an accidental kick to a downed opponent rendered the bout unable to continue.  Gabi Garcia has had a recent string of bad luck as her Shootboxing performance against Megumi Yabushita was followed up with another No Contest at Rizin Fight Festival bout against Oxana Gagloeva of Russia was a NC
Gabi is rumored to be returning to Japan to appear in the Rizin October event.  The multiple time ADCC and IBJJ World Champion is currently 4-0 in MMA with 1 no contest.  The IBJJF Hall of Fame Brazilian Jiu Jitsu Black Belt has quickly established herself as the top female heavyweight fighter in the world, and despite her two recent NC fights is a fan favorite in Japan.
Who would you like to see Gabi Garcia fight Next? Do you think a matchup against King Reina Miura who is a student of Kandori could be int he works for Japan?