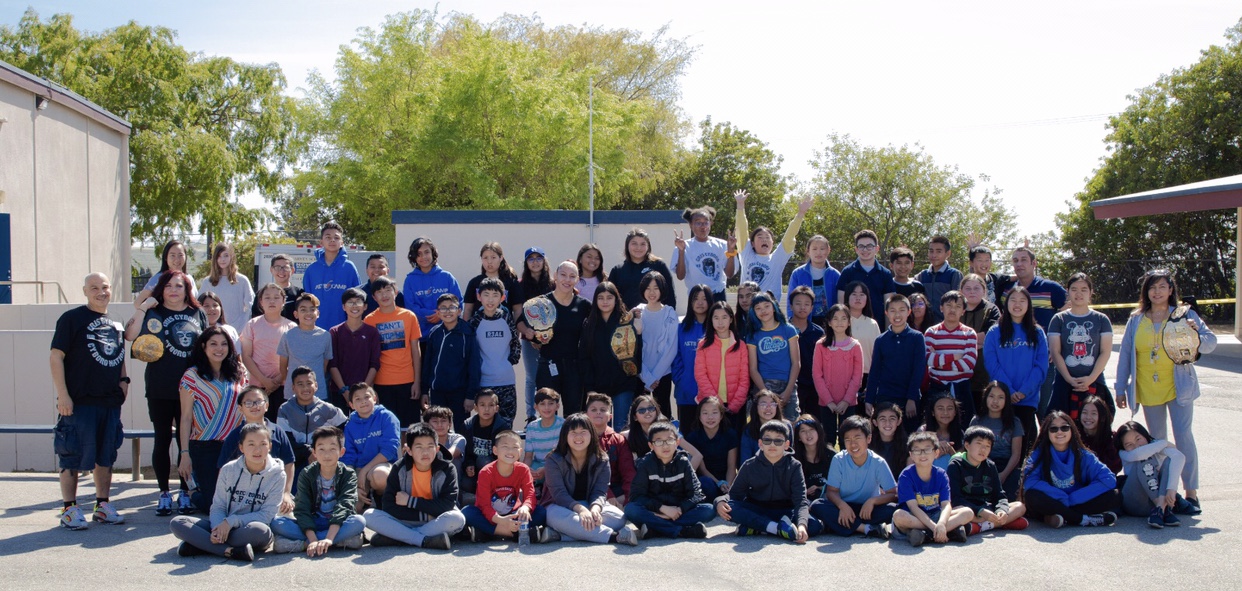 Cris Cyborg often tells the joke that when she first came to America all she could speak in English was "Red", "Blue" and the numbers "1-5", because after all she was here to fight, and you have to know if you are in the red or blue corner, and since she has been a World Champion 11 years 5 round fights means that she had to know the numbers 1-5.  While a joke, Cyborg has noticeably worked hard to learn English while living in the USA, and a big part of her being able to continue learning and improving her ability to speak is reading.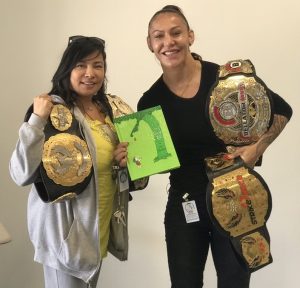 As a person learning English as a Second Language (ESL) ELD English Language Development she had an opportunity to work with the Hillcrest Elementary School as a presenter for Read Across America Week, an event in conjunction with the historic children's author Dr. Seuss birthday, March 2nd.  Presenting to a group of 5th and 6th graders, MMA Grand Slam Champion Bellator Featherweight fighter Cris Cyborg selected The Giving Tree by Shel Silverstein to read for the group.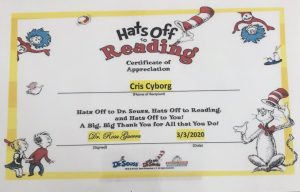 Following the live reading, Cyborg asked the children a series of questions about the book, giving the group an opportunity to exchange ideas from the story and discuss how it can relate to our own lives.   The class of students then had an opportunity to ask Cris individual questions before eventually getting a chance to touch and see each of Cyborg's 4 world championship belt's; Bellator MMA, UFC, Invicta FC, and Strikeforce World Championships, over 11 years of being the #1 female fighter in the world. Thank you principal Dr. Rosa Guerra, and Felicia for making this opportunity possible.