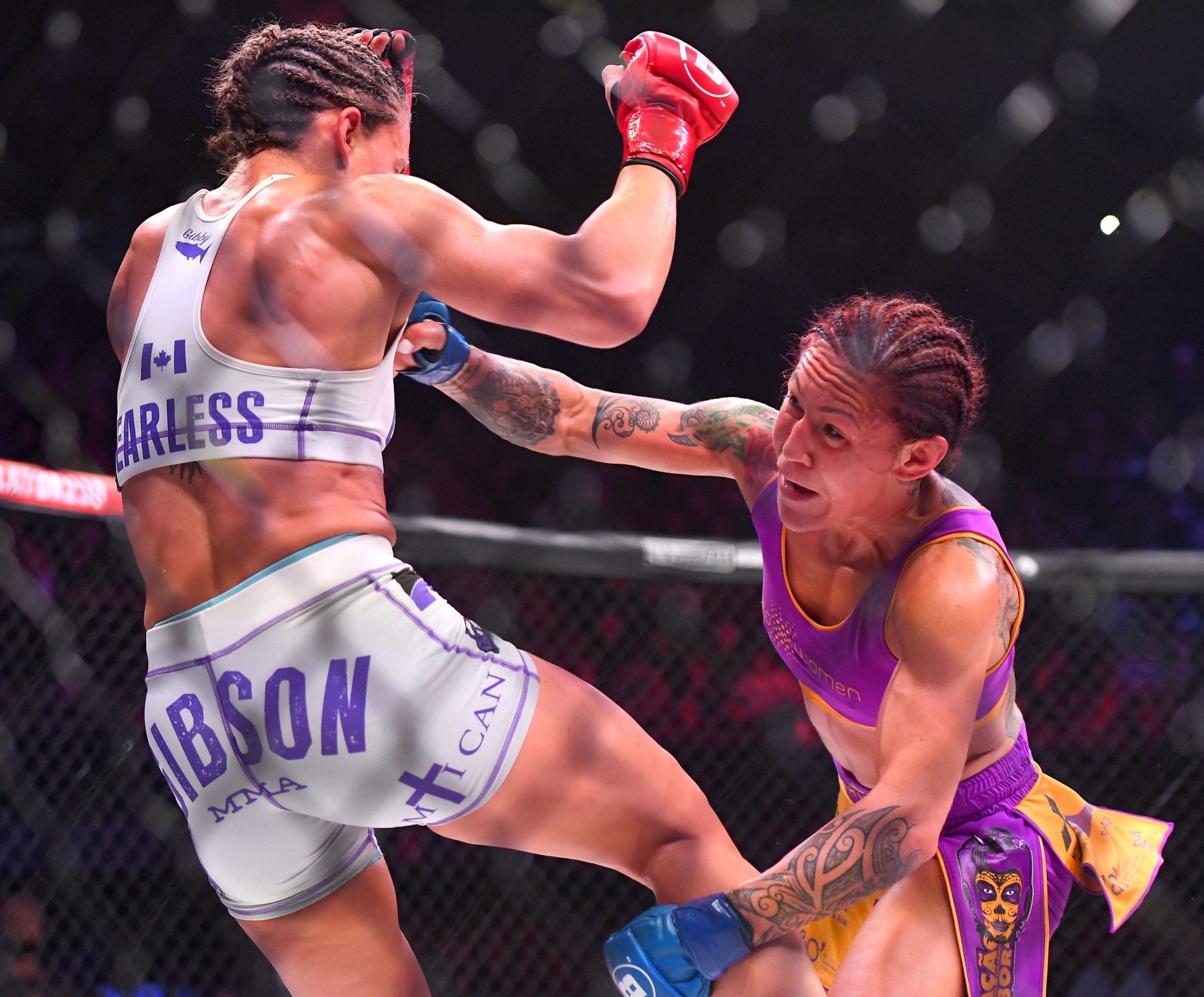 Today the fighter Kayla Harrison came out and gave an interview talking about the signing of the former Bellator champion Julia Budd on the PFL to MMA Junkie, she stated "I think it's an exciting fight. I look forward to competing against her one day if the stars align. And if not, I wish her the best of luck in her PFL career." The fighter also stated that she is happy that the PFL is getting more girls to their event and building their division and she also said that she was a great signing. If you don't know who Kayla Harrison is she is Kayla Jean Harrison is an American judoka and an MMA fighter. Harrison competed in the 78 kg weight category in judo and currently fights in the lightweight division in MMA in the event PFL. Her record is 11-0 and she has defeated a lot of great names in the event like Larissa Pacheco, Courtney King, Mariana Morais, Cindy Dandois, and more fighters in the event that were not listed here.
On Monday of this week, it was said by the media that Budd is now signed with the PFL and is no longer on Bellator. Also known as "The Jewel" Julia Olivia Budd is a Canadian kickboxer and MMA fighter who just signed to fight in the Women's Lightweight division in the event PFL. She has fought in many other MMA events like Strikeforce and Invicta and is also the first and former Bellator Women's Featherweight world champion. Julia Budd the record of 15-3 she has fought various different girls like Arlene Blencowe, Marloes Coenen, Talita Nogueira,  Jessie Miele, Dayana Silva, and more including the Grandslam champion of the world Cris Cyborg who was one of the fighters that Budd lost to. Budd was Cyborg's first fight in the Bellator event after she left the UFC, and she lost by a technical knockout from the champion Cris Cyborg which was expected and was not a surprise to anybody really. 
If you want to watch the fight week preparation for Cyborg vs. Budd you can go check out the champ's youtube channel which is Cris Cyborg and if you want to watch the whole fight you can go to the Bellator Channel as well!!