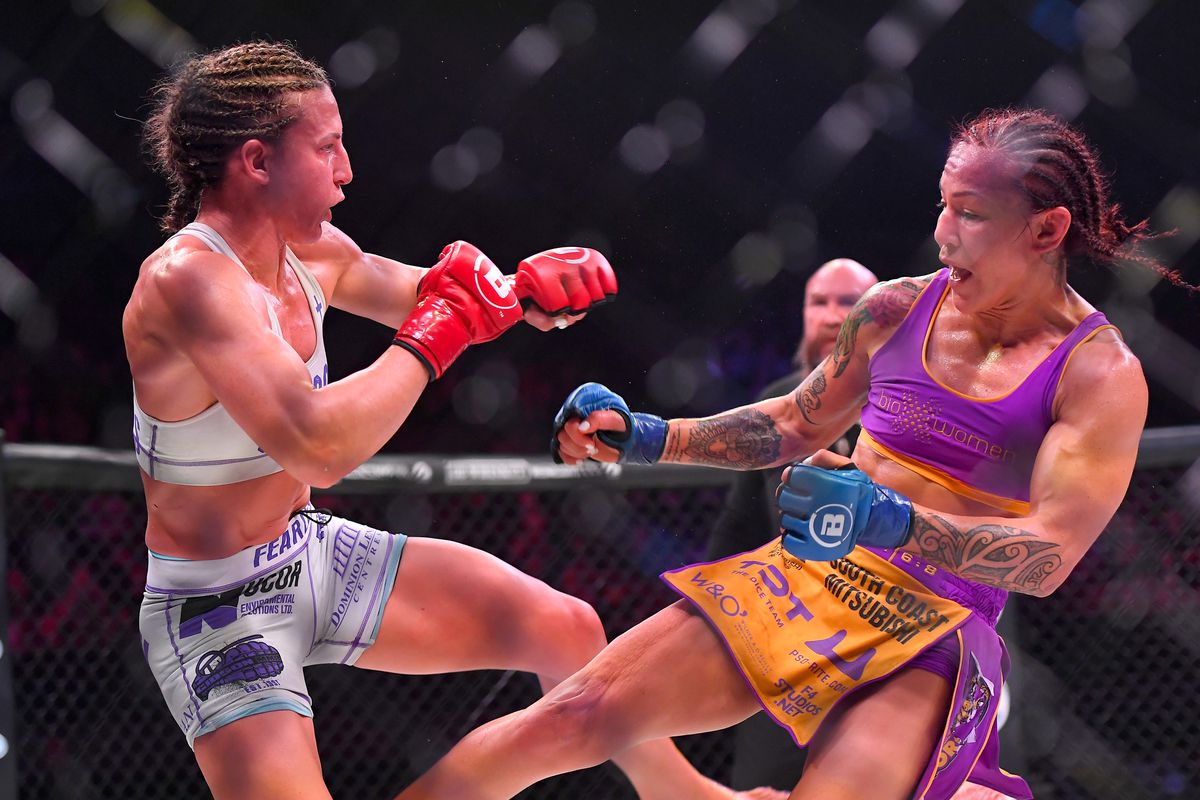 Julia Budd is  pioneer in Women's Combat Sports, a Muay Thai Champion from British Columbia Canada, Julia Budd made her MMA debut after having already defeated MMA Standout Gina Carano in Muay Thai before signing with the Strikeforce promotion in 2010.  Following her first victory over Shana Nelson Julia Budd then faced Amanda Nunes, Germain De Randamie, Ronda Rousey, and Elina Nilsson to start her career 3-2.  With her last MMA defeat coming in 2011 before her Bellator 239 defeat, Julia Budd went an impressive 11-0 during an 8 year unbeaten period were she defended the Bellator MMA Featherweight championship 3 times after defeating WMMA legend Marloes Coenen by decision at Bellator 174 to capture the inaugural belt.
Since her 2020 defeat to Cris Cyborg by 4th round TKO in January 2020, Julia Budd has pulled off two back-to-back victories defeating Jessy Miele and Dayana Silva by decision.  Currently Julia Budd is still represented in the Bellator MMA Featherweight rankings as the #1 contender to Cris Cyborg who is scheduled to face #4 ranked Leslie Smith.  Fans are familiar of Leslie Smith as she faced Cyborg in 2016 and has since gone 4-1 after leaving the UFC ranked in the top 10 and defeating both Sinead Kavanagh and Amanda Bell in Bellator MMA.
Watch Cris Cyborg Vs Leslie Smith 2 live on SHOWTIME SPORTS in the USA and ESPN in Brazil, as Cris Cyborg continues to showcase her abilities as MMA's only Grand Slam Championship, a distinction she earned after 16 years in professional MMA and world championships in the Strikeforce, Invicta, UFC, Bellator MMA promotions, the only 4 major promotions featuring a female 145lbs division.  Cyborg a Brazilian Jiu Jitsu black belt under Cobrinha of the Alliance BJJ team recently picked up her first career win via submission by defeating Arlene Blencowe by RNC.