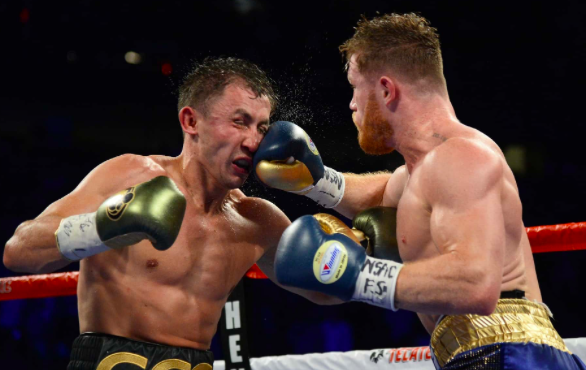 Mexican fans who were hoping to see Canelo Alvarez fight in Las Vegas during Cinco De Mayo got some bad news earlier this week when Canelo Alvarez officially announced his withdrawal from he match at a recent press conference held in Las Vegas.
Alvarez failed a pre fight drug test for a banned substance known as Clenbuterol. Canelo has an upcoming meeting with the NSAC where he will have to explain the source of the drug.  Alvarez will attempt to prove that the meat he was consuming in Mexico ahead of the fight was contaminated and the source of the Clenbuterol traces collected in his sample.
This is the second failed test for Clenbuterol for Saul Alvarez, and certainly going to be a point of contention with boxing fans.  GGG has stated he still plans to fight May 5th in Las Vegas, though no opponent has been named.  The event is suppose to be part of an HBO PPV broadcast, so they will have to find someone of notability to justify fans paying the 70$ PPV price.