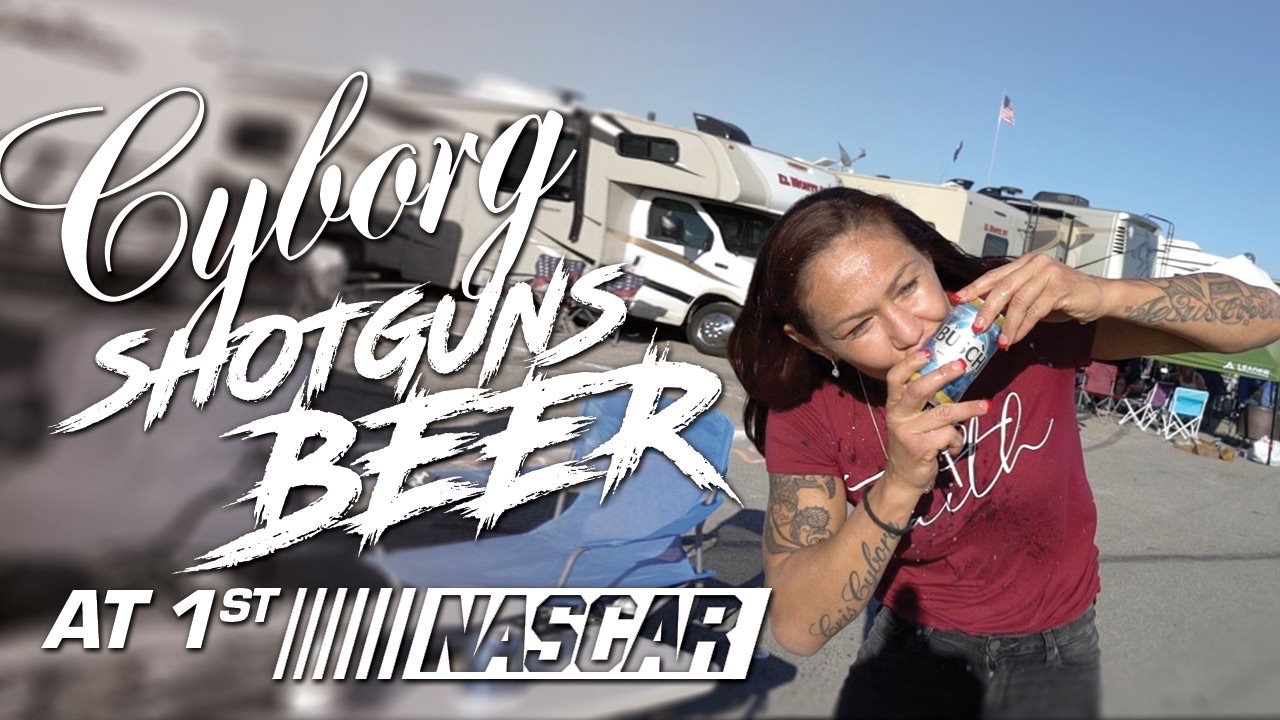 Cris Cyborg might be the hardest working athlete in the sport of mixed martial arts, having been a world champion for a record 11 years with Championship belts in every major promotion to offer her weight class including Bellator, UFC, Invicta, and Strikeforce World Championships at 145lbs.  Here incredible 13 year unbeaten streak is one of the more remarkable records in the sport of women's Mixed Martial Arts and speaks to Cyborg's longevity within the sport.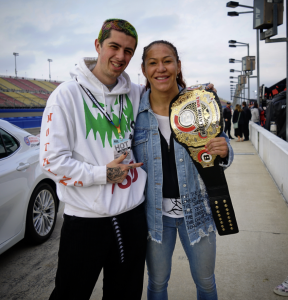 Attending the Auto Club 400 at the Fontana Auto Club Speedway in California, Cris Cyborg got an opportunity to experience NASCAR first hand, camping on the infield with thousands of other NASCAR fans.  Experiencing a bit of "american culture" as her neighbors told her, she tried her first "shotgun" of an American Beer—naturally classics like Busch and Bud Light.
With an early morning rise on the day of the race, Cyborg received a lap car run and a close up encounter with Kyle Bush and his team, where they showed the pre race check ups and Cris got an opportunity to meet the team behind the car.  The race happened to be Jimmie Johnson's last race as a full time driver, and was eventually won by Alex Bowman.  If you like the video, make sure to subscribe as there is fresh content each week!