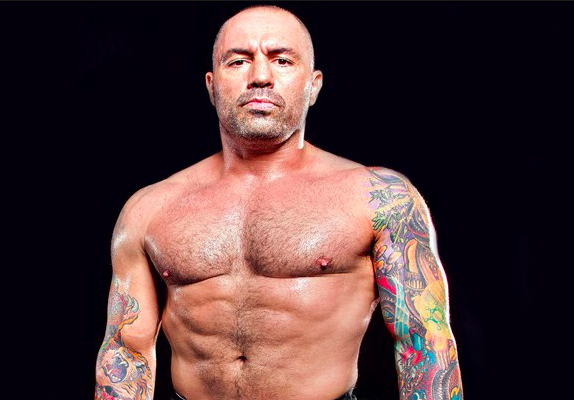 Joe Rogan is probably one of the most iconic figures of the sport of MMA, as he has really helped develop the role and position of the UFC commentator establishing himself as a dominate figure within the industry. Rogan who has been able to commentate the sport has developed his own style which allows him to speak his own mind with a very limited filter–regardless of how popular or incorrect his opinion might be.
Rogan revealed that rather than working within the confines of the corporate world, he would just rather not work.  Joe who is a successful business man outside of his commentating produces a highly successful podcast where he talks about everything from life to fighting and anything in between.  During the UFC Fight Night 130 event, Joe shared on his Fight Companion podcast some insight into why he doesn't commentate the UFC on Fox events anymore.
"My contract is with the UFC and I was never working for FOX. That was one of the stipulations of my newer (UFC) contract, was I said I didn't want to do the FOX events anymore. This year, I don't do any of the FOX events. You'll notice when there's big fights on FOX, I don't do any of them – none of them. Zero. Stopped doing it – didn't want to do it anymore. Too much work, too much travel. FOX actually paid me less money – less money to do the events on FOX. I was like, 'You guys are high.They got in my ear. The very first events for FOX, they were like telling me what to do. They were telling me to take it down a notch. 'Don't be so amped up about that guy,' I was like, 'What? What are you doing here?' I go, 'Listen, I do commentary. This is what I do. I've been doing it forever. This is how I do it. If you think you can change me, then we're not going to work together. This is what I do, I get amped up. If some sh*t goes down and guys are trading blows and I'm screaming, it's because I feel that way. It's legitimate passion. I'm not faking it. They let it go after a while, but it's not like they fought for me when I quit, either."
Rogan who has been commentating for the UFC for many years, did not give any indication if we will see him working on the ESPN broadcast, as ESPN won the TV rights for exclusive UFC content starting in 2019.  ESPN has several other on air personalities which have a similar presence as Joe Rogan, so the fit might be more natural than it was with FOX.