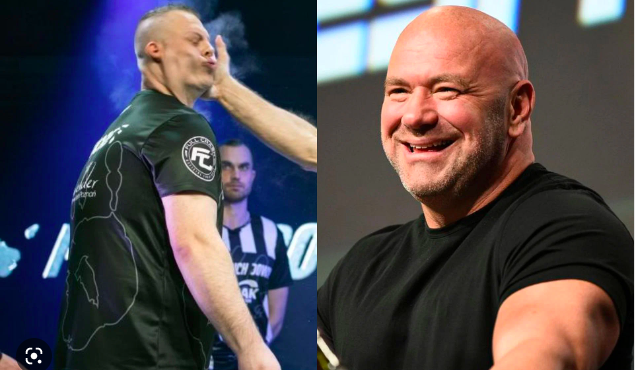 Les than a month ago UFC President Dana White made international headlines after an altercation with his wife inside of a Mexico night club was captured on video where the prominent UFC figure slapped his wife twice during a drunken revenge fueled attack.
Following the viral video, fans of the fighting organization wanted to see what type of example the company would set in regards to situations of domestic violence, however rather than giving Dana White any type of public discipline action he president of the company came forward during a press conference blazingly telling reporters "The punishment is that I did it, and now I have to deal with it"
The debut of the Power Slap league was delayed one week allowing Dana the ability to deal with the fires as a result of his domestic violence incident before premiering the series last week.  Despite a HUGE LEAD IN by AEW which had an audience of over 969K viewers, TBS reported that the average viewership of Dana White's Power Slap league tanked losing more than 2/3rd of the viewership to average 295K and a .10 in the 19-49 demo which ranked a dismal 45 amongst cable originals.  Perhaps fans not interested in the senseless CTE decided to listen to Dana White's advice and tuned into the Voice instead.