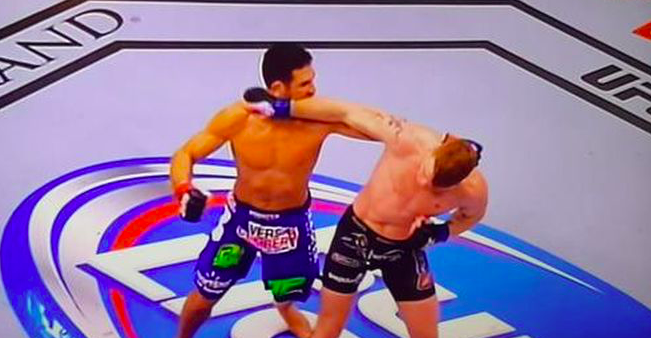 UFC Fight Night 133 just got an exciting fight as UFC Commentator Paul Fielder returns back to the ring, this Time as a competitor to face James Vick in a fight that is going to determine who gets one step closer to a title shot.   The main event is JDS V Blagoi Ivanov while Cat Zingano and Mo Reneau are also scheduled to face each other July 14th in Boise Idaho.
Felder is currently on a three fight win streak heading into the fight.  At UFC 223 Felder was scheduled to face Al Iaquinta however when Max Holloway was ruled medically unfit to continue cutting weight, the UFC looked for a replacement fighter for Khabib Nurmagomedov and with the fight offer going to Al Iaquinta it was Paul Fedler who was left without an opponent, and paid only his show purse
Like Fedler, James Vick has been on a hot streak winning four fights in a row.  The Lloyd Irvin protege is looking for a step up in competition, and Felder who is currently ranked #14 will offer just that challenge.  For Felder a win could put him in the top 10 at Lightweight, while a loss against Felder would hurt Vick's chances of moving into the top 15.
.