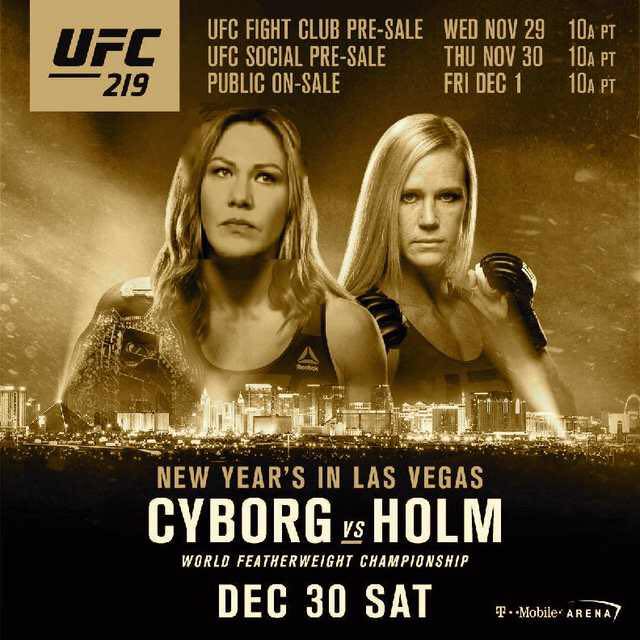 Tickets for Cris Cyborg Vs. Holly Holm, the woman who KO'd Ronda Rousey will go on sale to the public December 1st.  Fans on Cyborg Nation who will be attending the New Years weekend in Las Vegas should make plans to purchase their tickets when they go on sale.  Cris Cyborg Vs. Holly Holm will take place at the TMobile Arena in Las Vegas Nevada.  Also featured on the UFC 219 fight card include Barboza Vs Kabib, Carlos Condit, Neil Magny, Gokhan Saki, Myles Jury, Cynthia Calvillo, Carla Esparza, Kamaru Usman, Emil Meek, and John Lineker Vs Jimmie Rivera.  The event is going to sale out as the card is stacked for the new years show!
Fans on Cyborg Nation are encouraged to purchase tickets early, while news of an official Team Cyborg after party will be announced shortly.
Holly Holm recently rebounded with a solid performance in Singapore against fellow Brazilian fighter Bethe Correria via a third round head kick in an exciting back and fourth 3 rounds of action.  previously to that performance Holm had suffered three straight losses to Germaine De Randamie, Valentina Shevchenko, and Miesha Tate after her historic career defining KO of Ronda Rousey.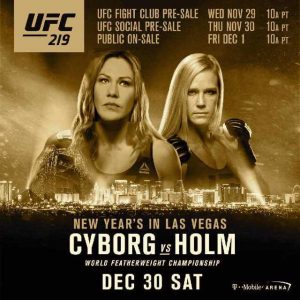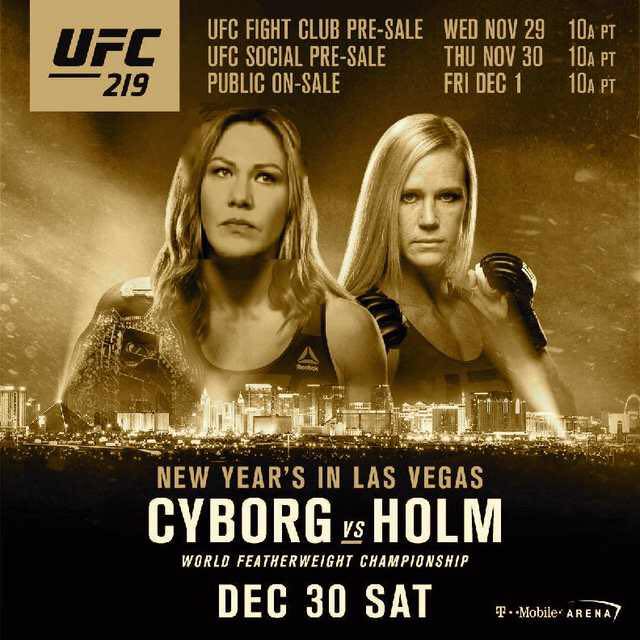 Cyborg with an impressive 18-1 professional mma record will look to defend her UFC 145lbs belt for the first time after successfully defeating Tonya Evinger at UFC 214 last July in Anaheim California.  A Brazilian Jiu Jitsu Brown Belt, Cyborg has been training extensively with Cobrinha's BJJ academy in West Hollywood ahead of this fight.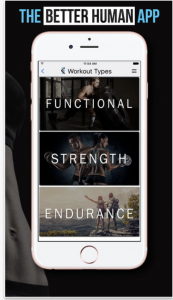 Download the Better Human App and start the premium user service to start taking advantage of the photo recognition features for tracking your micro and macro nutrients, workouts, and more! Check it out in the Itunes store now!