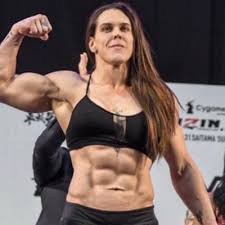 This weekend one of the biggest names in the Jiu-Jitsu world, Gabi Garcia retired after getting submitted by Yara Soares in the IBJJF Worlds event this past Saturday. Everyone in the Jiu-Jitsu world knows who this amazing beast is, Gabrielle "Gabi" Lemos Garcia is a Brazilian professional MMA fighter, who is multiple times Brazilian Jiu-Jitsu and grappling world champion, and also a member of the IBJJF Hall of Fame. In December 2021, this weekend after losing one of her matches in the 2021 IBJJF World Championship, Gabi announced that she was officially retiring from the IBJJF competition. Gabi Garcia has made a huge change throughout the world of Jiu-Jitsu and through people's lives too. Gabi has made a huge impact with bullying female fighters throughout her career. Gabi Garcia has also an MMA record of 6-0 and has fought many well-known fighters in the super-heavyweight division like Barbara Nepomuceno, Veronika Futina, Yumiko Hotta and the list goes on.
Sadly this weekend after being defeated by Yara Soares who is a BJJ black belt under Luiz Guilherme also known as Guigo, having represented both the Guigo JJ and Team Lloyd Irvin academies. Yara is currently, under the Dream Art banner, a team she joined in 2021, Soares became widely recognized as one of the top athletes in the super-heavyweight division of the International Brazilian Jiu-Jitsu Federation (IBJJF) after conquering consecutive world titles in the purple and brown belt divisions and this weekend after beating Gabi Garcia with a choke. 

We just wanted to take this opportunity to thank Gabi Garcia for all of that she did for the female sport and for all of the bullying and prejudice throughout female sports. Gabi Garcia will always be known as the best in the world after winning so many medals and so many awards for her weight class. Make sure to go to Gabi Garcia's social media and support her after all that she has been through this weekend and after announcing her retirement on the mat after her loss and make sure to go support all of the athletes that competed this weekend at IBJJF too.