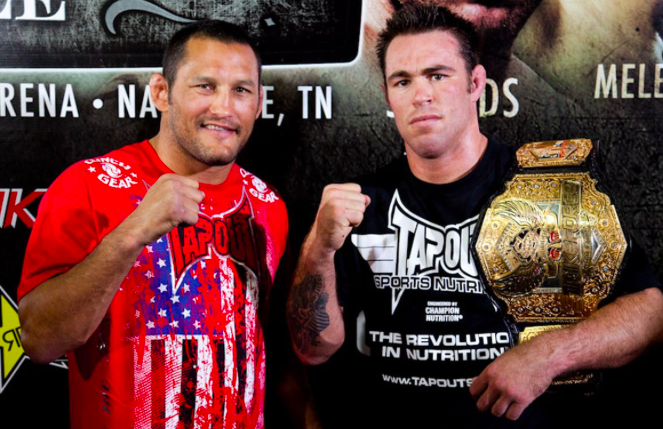 Jake Shields has been a perennial top welterweight for over a decade. The former Strikeforce world champion, who fought GSP to a 5 round war for the UFC Weltwerweight world title is now part of the Mixed Martial Arts promotion called the Professional Fighters League, which will be making their debut later this year with a series of tournaments in different weight classes that award a 1 million dollar prize to each winner.
Shields is scheduled to compete in the Welterweight tournament and came onto The MMA HOUR with Ariel Helwani to share his ideas on the new promotion and how it has re-motivated his career. "We just had some meetings last week. The show seems, they treated us really good and seemed enthusiastic. It's most of the same people from the World Series of Fighting. They definitely rebranded, have more money, they're pushing it a lot more. They have $15 million in payoffs, that's not bad. Especially since a lot of these are guys weren't getting paid good. It's exciting to have a new show that has some serious money. I think there's legitimate big-money backers. They've got $30 million in the first season with production, advertising, fighters' pay, and I'm pretty sure they're already planning out the second season. Regardless of if the first first season does good or not, they're already planning the second season. … They're throwing money around at this point. I probably thought I was going to retire at 35, but, originally when I started, I didn't really know, I didn't think I was going to make a career out of it, but it's turned into a career," Shields said. "At this point I take it one fight at a time, my body feels good, I still enjoy the sport, I just took a year off and got to do some grappling. So at this point I'm just trying to get through the tournament. … If I win the tournament, it might be a good time to step away and call it, but I'm still not going to make any promises, because you know how that goes as well."
With 41 professional fights, Shields has an impressive record of 32 wins and only 9 defeats, however with back to back losses to Jon Fitch and Rousimar Palhares, shields got a much needed win over Danny Davis Junior at the inaugural PFL event last July. Shields who has beaten Martin Kampmann, Tyron Woodley, Demian Maia, Dan Henderson, Mayhem Miller, Robbie Lawler, Paul Daley, Mike Pyle, Charuto, Carlos COndit, Yushin Okami, Hayato Sakurai, and Dave Menne during his career is one of the favorites to win the tournament.