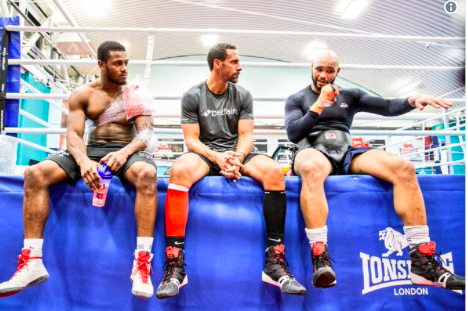 It appears that being a high level athlete isn't simply enough to apply and be granted a professional boxing license by the British boxing Board of Control.  According to former Manchester United Soccer Football player Rio Ferdinand he submitted his application and was told  that they would "not be reviewing my application at this point in time"."not be given the chance to demonstrate my ability to the BBBoC through the standard assessment afforded to others is hard to take".
Disappointed by the decision Ferdinand went on to say "Boxing is a physically tough, demanding and dangerous sport, I always gave it my utmost respect and never underestimated how difficult it would be. I wanted to show people that it's OK to have a goal and strive to reach it. It's important to approach everything with success in mind, and to give it your all, but sometimes things work against you."
Each commission is different in regards to how they review an applicants request for a professional boxing license, some states require extensive amateur records, while some will allow athletes to display skill before the commissioners review.  Conor McGregor despite zero amateur boxing experience was given a professional boxing license to face then 49-0 Floyd Mayweather in Nevada Las Vegas.  Below are the disappointed Footballers post on social media.
Having been training 4-5 times a week since announcing the aim of achieving a professional boxing licence & stepping into the ring, it is with a heavy heart that I am hanging up my gloves on @Betfair #DefendertoContender challenge.

See more below 👇🏽https://t.co/UlpcHRq8PA pic.twitter.com/pIu0GzhcoP

— Rio Ferdinand (@rioferdy5) May 3, 2018