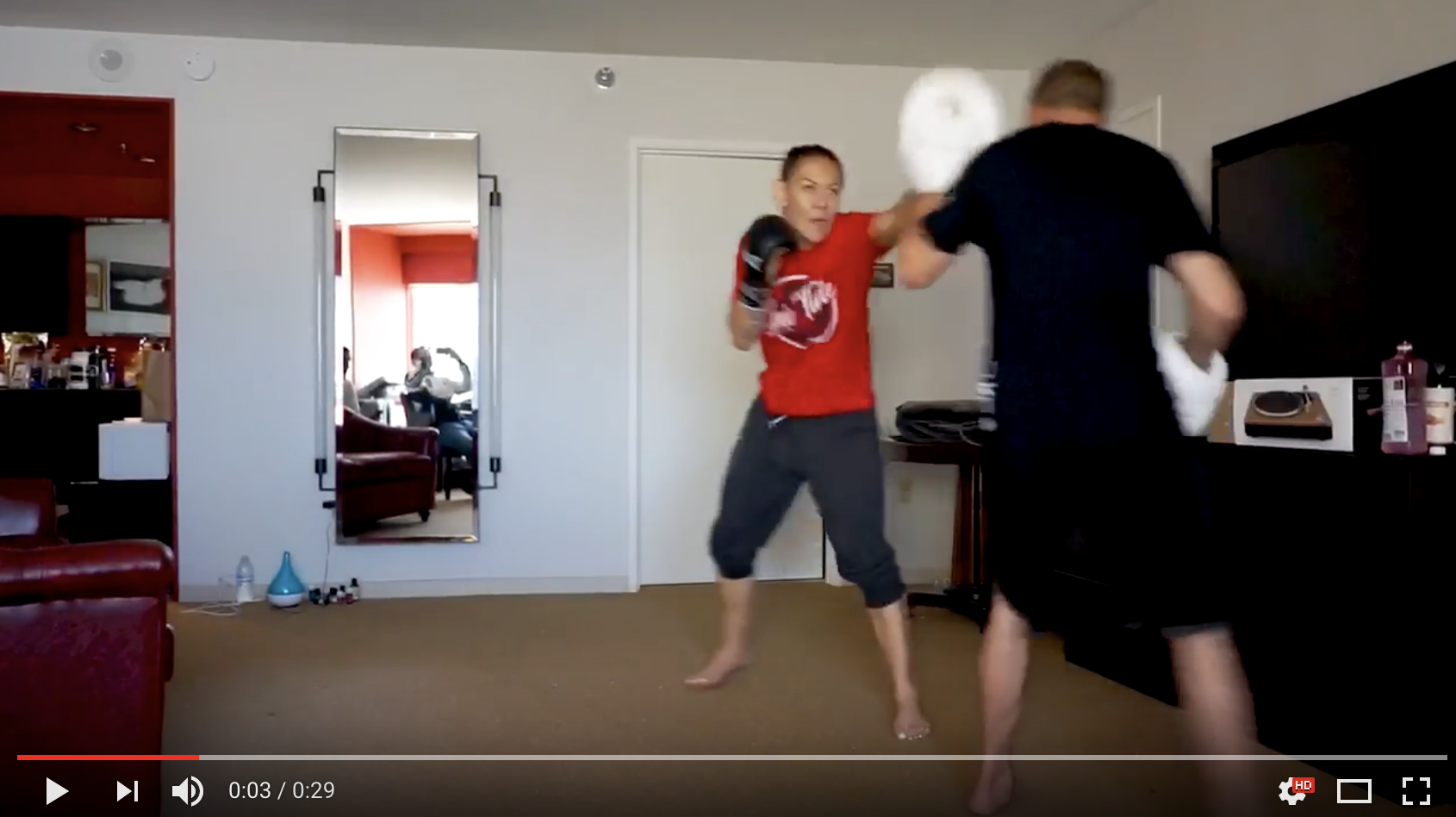 Most fighters like to sleep the majority of their day before heading to the arena fight night, Cyborg however has a tradition with boxing Coach Jason Parillo where she will do a few hard rounds on the pads early in the morning after the post weigh in recovery has been complete.  The pad session is a very closed off event where only a select few people are able to watch what is being fine tuned before the day of the fight.
In this video, check out never before seen footage of Cris Cyborg the morning of UFC 222 hitting boxing pads with head coach Jason Parillo inside her hotel room in the Monte Carlo hotel in Las Vegas Nevada.  Cris went on to be Yana Kunitskaya of Russia in the first round via referee stoppage.  Cyborg is now ranked #1 in the pound for pound in women's MMA according to ESPN.
Cris Cyborg is currently waiting to see if Amanda Nunes can be victorious at UFC Rio.  If Amanda wins her next fight against Raquel Pennington most fans believe the next fight will be Cyborg Vs. Nunes in Las Vegas July for UFC International Fight Week. Currently that card already has Daniel Cormier Vs. Stipe Miocic as the main event and is rumored to be adding Might Mouse Vs. TJ Dillashaw.

If you are looking to start off the summer right, get started with my functional meal and diet plans.  Working together with the creators of the Better Human App we have developed an easy and convenient shopping list and meal plan that will help you reach your micro and macro intake needs.  To get your hands on the plans, click here!