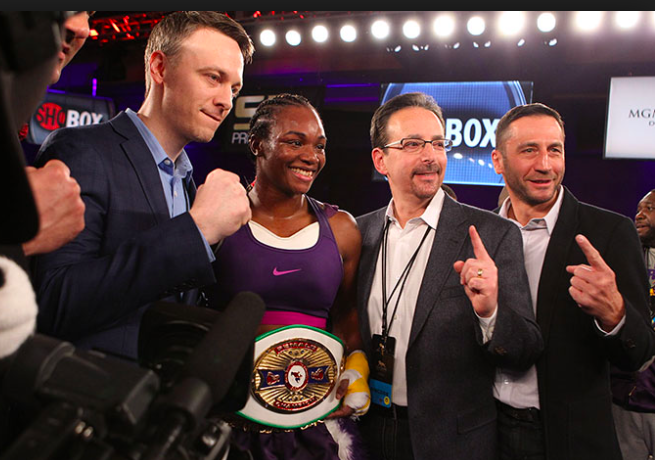 Mark Taffet is not new to Combat Sports, the former HBO Senior VP became one of the most important television executives in the history of boxing generating billions of dollars while promoting some of the biggest fights in boxing for HBO PPV.  While working with HBO Taffet oversaw 190 HBO PPV's which generated over 65 million buys and a staggering 3.6 billion dollars in PPV revenue including Mayweather-Pacquiao and Mayweather-De La Hoya. Taffet played important roles in making fights including such boxing stars as Lennox Lewis, Mike Tyson, Manny Pacquiao, Floyd Mayweather, Oscar De la Hoya, Evander Holyfield, Felix Trinidad, Bernanrd Hopkins, Roy Jones, Miguel Cotto, Juan Manuel Marquez, Shane Mosley, Michael Carbajal, and many more.
Taffet will now take his experienced gained at HBO Sports with marketing, scheduling, programming, and negotiation skills into the world of MMA. Committing himself to a 5 fight series at the new Hard Rock Hotel & Casino in Atlantic City New Jersey, the first event will take place at the beginning of July. The event will feature teams of fighters from different regions of the country and lead into a 2019 regular season which will include playoffs.
Working with Taffet will be Hani Darwish who will serve as CEO of MMA Pro League with Taffet being league president. The first two coaches will include UFC Fighter Dan Miller of Team New Jersey against BJJ Champion Daniel Gracie of Team Pennsylvania. Tickets for the July 20 event at Hard Rock Hotel & Casino in Atlantic City will go on sale Friday, June 1 at 10 a.m. ET and will be available at Ticketmaster.com. For more info on the league click here!
League looks great! @MMAPRO_LEAGUE needs a #TeamCyborg though!! https://t.co/8RJvoBaAvK

— Cris Cyborg #CyborgNation (@criscyborg) May 30, 2018