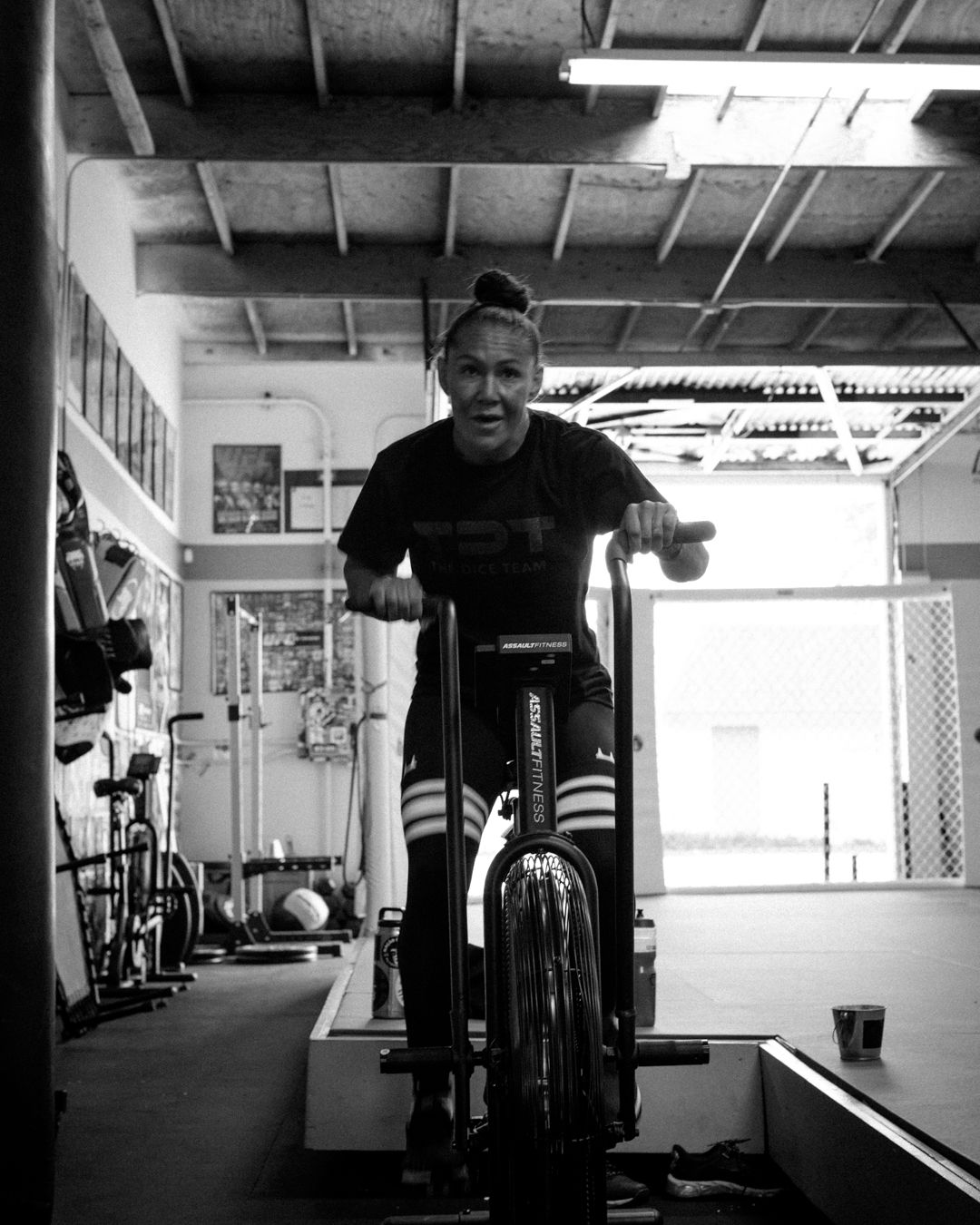 Cris Cyborg the winningest Featherweight in the history of the sport of Mixed Martial Arts has joined the Assault Fitness team ahead of her Bellator 249 Main Event fight on CBS Sports Network against former 2x Boxing World Champion Arlene Blencowe.  The only Grand Slam Champion in the sport of MMA, Cyborg is the current Bellator MMA 145lbs champion, and has held the belt for the UFC, Invicta FC, as well as Strikeforce making her the only Champion to hold every significant world championship in the sport.
With Champion fights in MMA being 5 rounds of 5 minutes instead of the typical 3 round fights, Cyborg takes her cardio conditioning seriously and has teamed up with Assault Fitness to guarantee she will be in peak performance conditioning come Thursday Oct. 15th.  Fans wanting to watch the fight should set their DVR to record CBS Sports Network CH 221 on Direct TV an dCH 158 with Dish Network.  Cyborg who used the Assault Runner to prepare for her Matchup against Arlene Blencowe had this to say about the product, "The Assault Runner and the ability of putting it at my house made training for this fight simple, with all of the Covid health concerns, I could not risk losing my fight running on a community treadmill, I put a lot of road miles on the Assault Runner ahead of Oct. 15th and feel the difference their machine has made."
If you are looking for home fitness equipment, be sure to check out the full line of Assault Fitness products, as they are made in the USA.  Cyborg has used many of their products including the Air Bike, Air Rower and besides having their equipment at her personal home gym, she also has purchased several machines for her private Cris Cyborg MMA Training facility located in Huntington Beach CA.