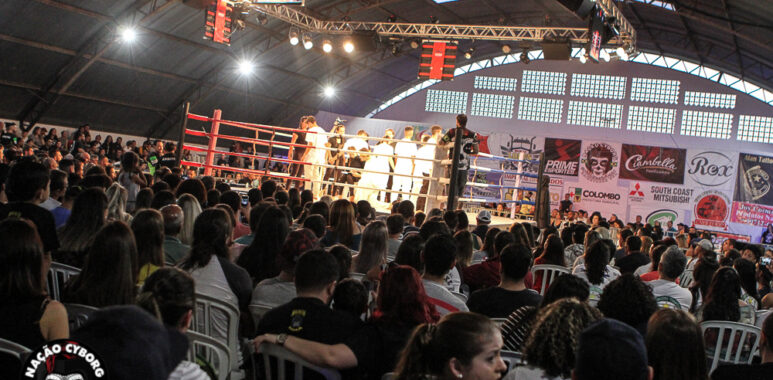 Nacão Cyborg 7 ended with a bit of controversy s the fight between two MMA veterans of over 20 professional fights each ended with a No Contest as an illegal up kick to the face of a downed opponent was landed before Referee Roberto Piccinini ruled the strike was accidental saving the fighter from a disqualification loss on his record, instead making the bout a No Contenst.
NC Fights promoted under Cris Cyborg and her brother Rafael Justino is considered the #1 mixed combat sporting event in the south of Brazil with many of the regions to up and coming prospects competing on the event in MMA, Muay Thai, K1, Boxing, BJJ, and Submission Grappling matches.  To watch more fights check out Nacao Cyborg here. 
Cris Cyborg is the sport of MMA's only Grand Slam Champion after winning a world championship in every major promotion with a 145lbs weight division including the UFC, Bellator MMA, Strikeforce and Invicta FC.  Now a Brazilian Jiu Jitsu Black Belt she is considered the best fighter of her era.