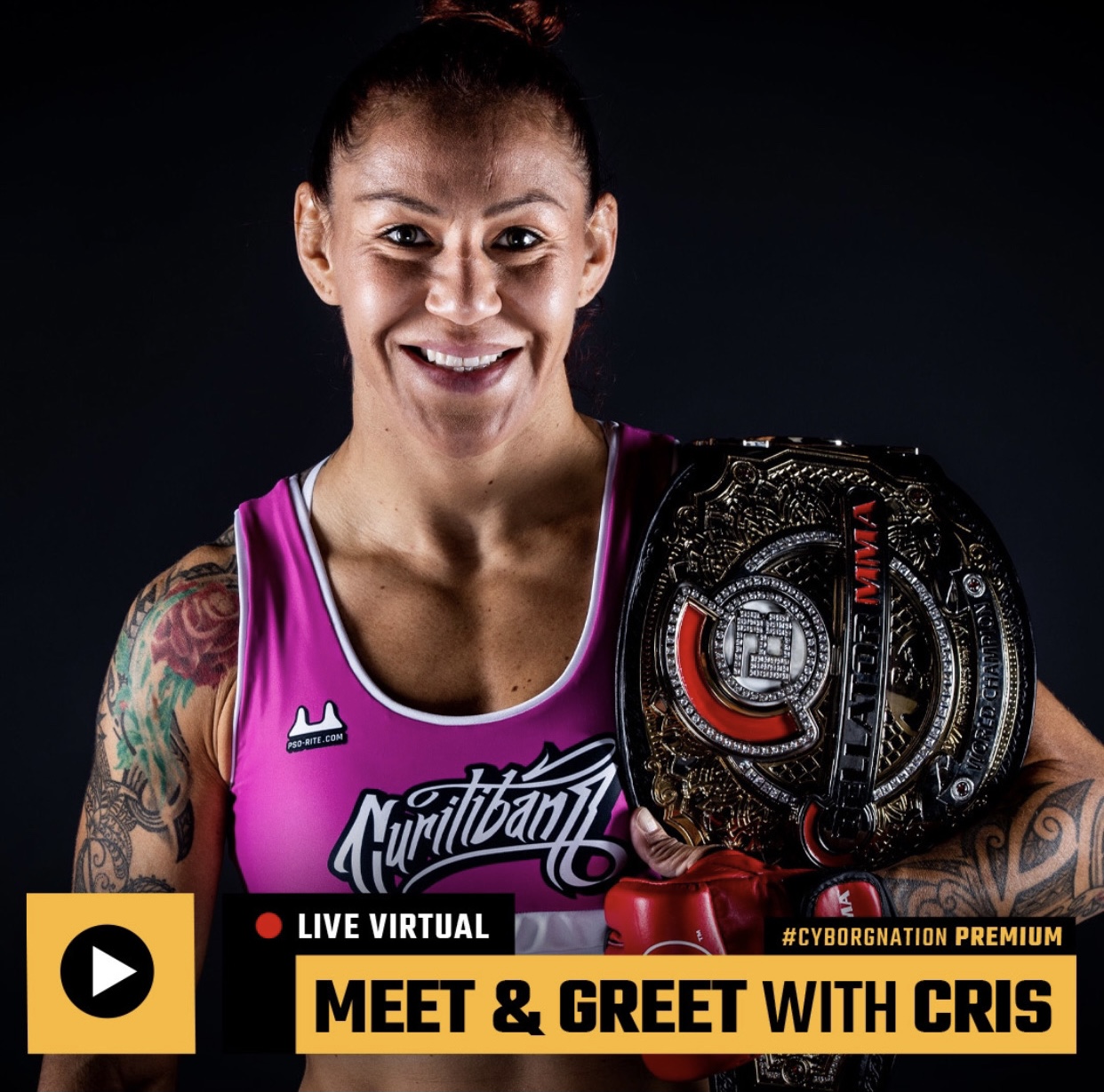 There isn't a better deal for an MMA fan than the monthly Cyborg Nation virtual Meet and Greets.  For only $2.99, less than the price of a coffee–fans can enjoy a conversation in a relaxed, small group setting which allows them to get to know their favorite MMA personality on a much more personal 1 to 1 type basis.
Cris Cyborg is the only MMA Champion to win every Mixed Martial Arts Championship in the sport including Bellator MMA, UFC, Invicta FC, and Strikeforce featherweight championships.  Now a Brazilian Jiu Jitsu Black Belt she has medaled in ADCC in addition to winning two IBJJF World Championships competing in the Kimono.
The next Cyborg Nation Live is scheduled for Saturday January 30th at 6:30 PST.  If you have not already registered for the event you can do so by clicking HERE.  Participants in the Cyborg Nation online community get the opportunity to lear a weekly Technique from Cris Cyborg every Thursday, registering will also allow members to receive an addition 10% off all purchases in the online Cyborg Nation store—which now accepts cryptocurrency!