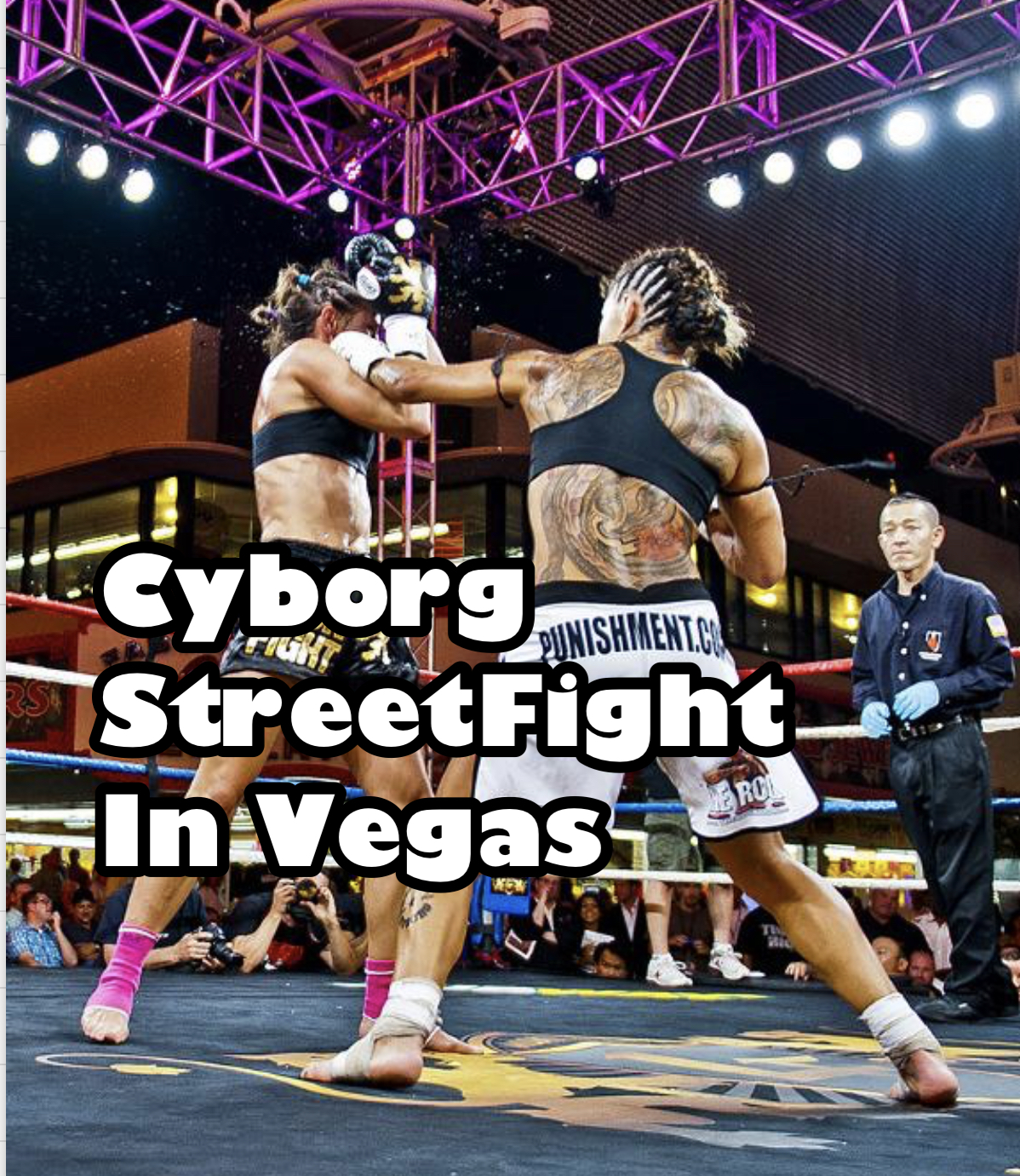 Cris Cyborg has won every world championship in the sport of Mixed Martial Arts capturing championship belts for Strikeforce, Invicta, UFC, and Bellator MMA during her historic career.  Recognized as the only Grand Slam Champion in the sport of Ultimate Fighting, Cyborg has competed in various combat sports throughout the years, winning 2 IBJJF Mundial World Championships competing in the kimono, and ADCC Nogi Medal during the prestigious submission grappling event, and having victories over Olympic Wrestlers in wrestling competition–fans could say Cyborg has accomplished it all in terms of fighting.
A Brazilian Jiu Jitsu Brown Belt, Cyborg made her USA Muay Thai debut against Jennifer Colomb who was a perfect 10-0 with zero defeats on her professional record at the time.  Cristiane Justino fighting in the middle of the fremont experience in downtown las vegas went on to entertain the fans with a thunderous night of explosive strikes, devastating her far more experienced opponent with sheer power.
Following the victory, Cyborg would go on to compete for the Lion Fight professional Muay Thai Championship where she would lose a decision to Jorina Baars a female fighter with over 50 wins and no defeats on her record at the time.  Following these Muay Thai fights, Cyborg resigned with Invicta FC capturing the Featherweight Championship by defeating Marloes Coenen in the rematch.  Now signed to Bellator MMA, Scott Coker has said he will let Cris Cyborg pursue her goal of boxing professionally, leading many fans to wonder if we will see Cyborg in traditional boxing sometime in 2020. To check out more videos of The only GRAND SLAM CHAMPION in the sport of Mixed martial Arts subscribe to her official youtube channel.