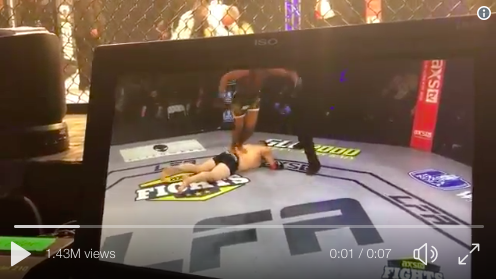 This might be the craziest end to a fight we have ever seen at CrisCyborg.com. This weekend LFA was in Orange County for their 36th event.  The fights were shown on AXS TV and held inside the Morongo Casino.  The post-lims, which are fights after the broadcast portion of the event featured two fighters making their professional debuts.
After a 7-1 amateur record Drew Chatman faced Irvins Ayala who had a 5-0 amateur record before Turing pro.  The bout ended when Ayala accidentally KO'd himself hitting his head on Chatman's knee while trying to land ground and pound strikes.  While Ayala was unconscious, Chatman jumped to his feet and did a front flip off Ayala's back which resulted in his disqualification.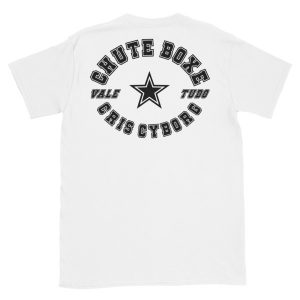 Chatman went on to apologize for his actions, and seemed very remorseful of his poor decision making following the excitement of his first win.  The CSAC will undoubtably take sanctioning on the event, although no immediate response from CSAC head Andy Foster has been made available.
And then this happened… WTF?!? @LFAfighting #MMA pic.twitter.com/ml8OueDkRQ

— David Clark Ⓥ (@wearesuperman) March 24, 2018

If you are looking to start off the summer right, get started with my functional meal and diet plans.  Working together with the creators of the Better Human App we have developed an easy and convenient shopping list and meal plan that will help you reach your micro and macro intake needs.  To get your hands on the plans, click here!