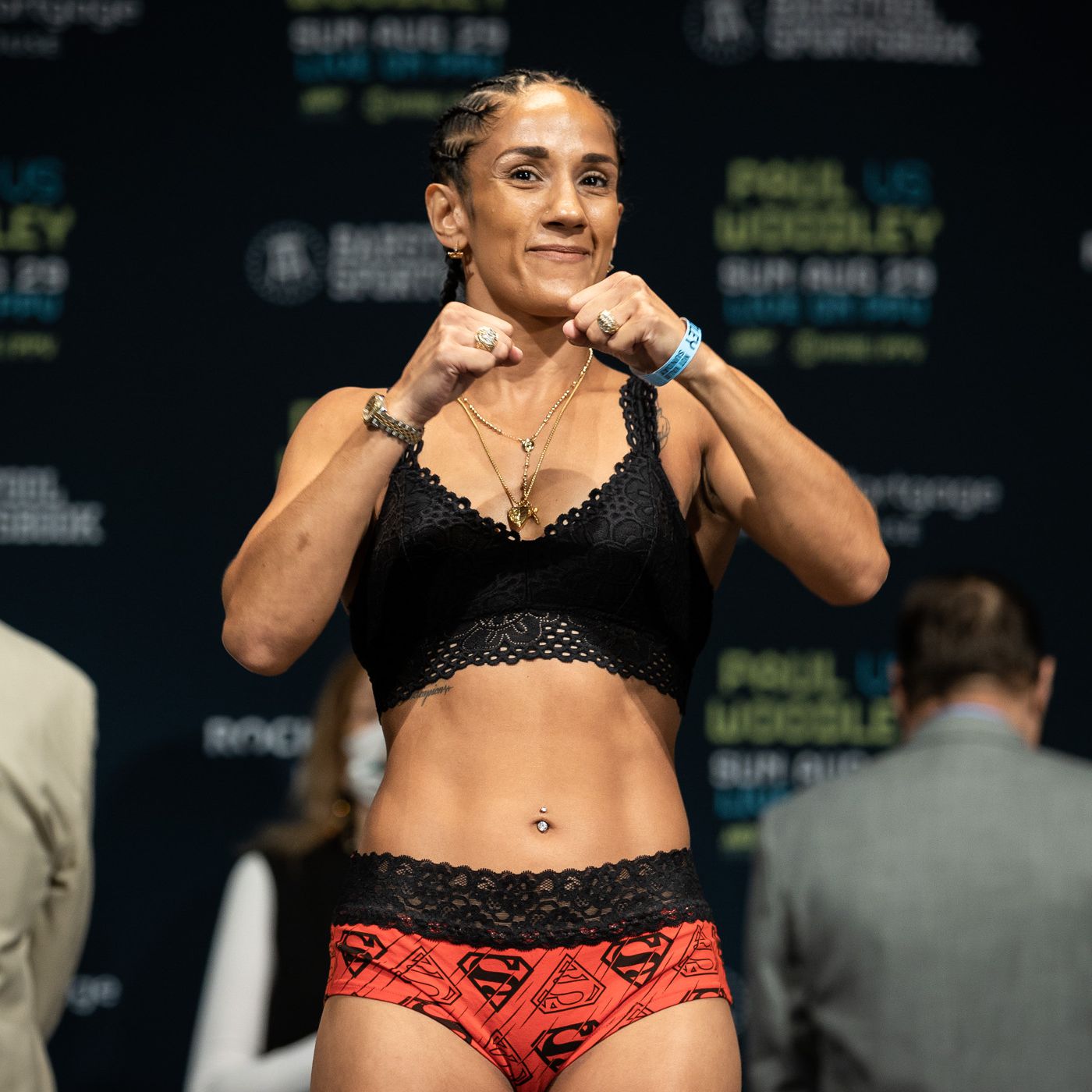 Ifyou don't know who Amanda Serrano is, here is a little background info about her! Serrano is a Puerto Rican professional boxer, MMA fighter, and professional wrestler. As a boxer, she is the unified featherweight world champion, having held the WBO title since 2019; the WBC title since February 2021; and the IBO title since March 2021. She is currently 33 years old and was born in Carolina, Puerto Rico. She has a record of 42-1-1 and has fought many really good girls before like Yamileth Mercado, Daniela Romina Bermudez, Dahianna Santana, Heather Hardy, and the list goes on. She was the co-main event and she fought against Miriam Gutierrez. 
Katie Taylor is an Irish professional boxer and former footballer. She is a two-weight world champion and the current undisputed lightweight champion, having held the WBA title since 2017; the IBF title. Katie is currently 35 years old and her birthday is July second. She has a record of 20-0 and is going to be fighting Amanda Serrano, an epic battle.
During their press conference, Amanda Serrano suggested that the fight was 12 rounds of three minutes and Taylor turned it down saying that the fight is already iconic as it is. Amanda Serrano has also been challenging a well-known Ultimate Fighting Championship fighter lately, Valentina Shevchenko. She is a Kyrgyzstani-Peruvian professional mixed martial artist and former Muay Thai fighter. She competes in the women's Flyweight division for the Ultimate Fighting Championship, where she is currently the  UFC Women's Flyweight Champion. She has a record of 22-3 She has won 8 fights by KO and has fought some really tough girls as well like Amanda Nunes, Joanna Jedrezejzyk, Jessica Eye, Jennifer Maia, Jessica Andrade, Lauren Murphy, and many more girls too.