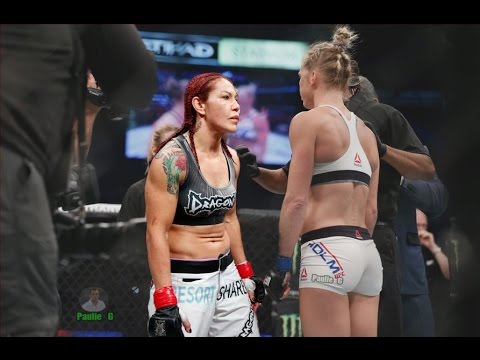 If you have been on Cyborg Nation for any amount of time, then you know that during UFC fight week, Team Cyborg drops the MOST EPIC all access behind the scenes footage of all of the craziness that goes on in the lead up to the fight.
UFC 219 is going to be no different, and for this series we have brought in top videography specialist Joey Granath and his team to hand the production of one of MMA's most anticipated digital video series.
Those of you coming to Las Vegas.  Thursday at 2PM will be the Open Workout.  IF YOU HAVE NOT BROUGHT A BEAR for the Sunrise Children's Hospital of Las Vegas…YOU CAN BRING YOUR BEAR FOR DONATION to the UFC Open Workouts and drop them off with TEAM CYBORG to be delivered to the Children's Hospital following the fight.
Friday at 4PM will be the public weigh ins at the T-mobile arena.  We are hoping ALL OF CYBORG NATION shows up for the Open Workout, Public Weigh Ins, and the fight!  Make sure you show your support by being loud and making noise as Cyborg takes the stage!  Bring your best CYBORG NATION signs, and be sure to wear your Cris Cyborg gear all week in Vegas, we will have a street team handing out prizes to fans we see in uniform!
After the fight, if you want to party with the champ, meet us at the FOUNDATION ROOM at the top of the MGM Grand.  If you are going to attend the official Team Cyborg Afterparty, YOU MUST COMPLETE THE VIP form online BEFORE DEC 29th, in order to get in for FREE! Make sure you put "Cyborg Nation" in the comment section so that you wont have any problems at the door! RSVP your afterparty spot now!
Those of you unable to make it to Las Vegas, remember you can now order the UFC 219 PPV directly to your Phone or Smart Device…so now you can watch CYBORG VS HOLM no matter where you are New Years Weekend!  To order your PPV now click here!