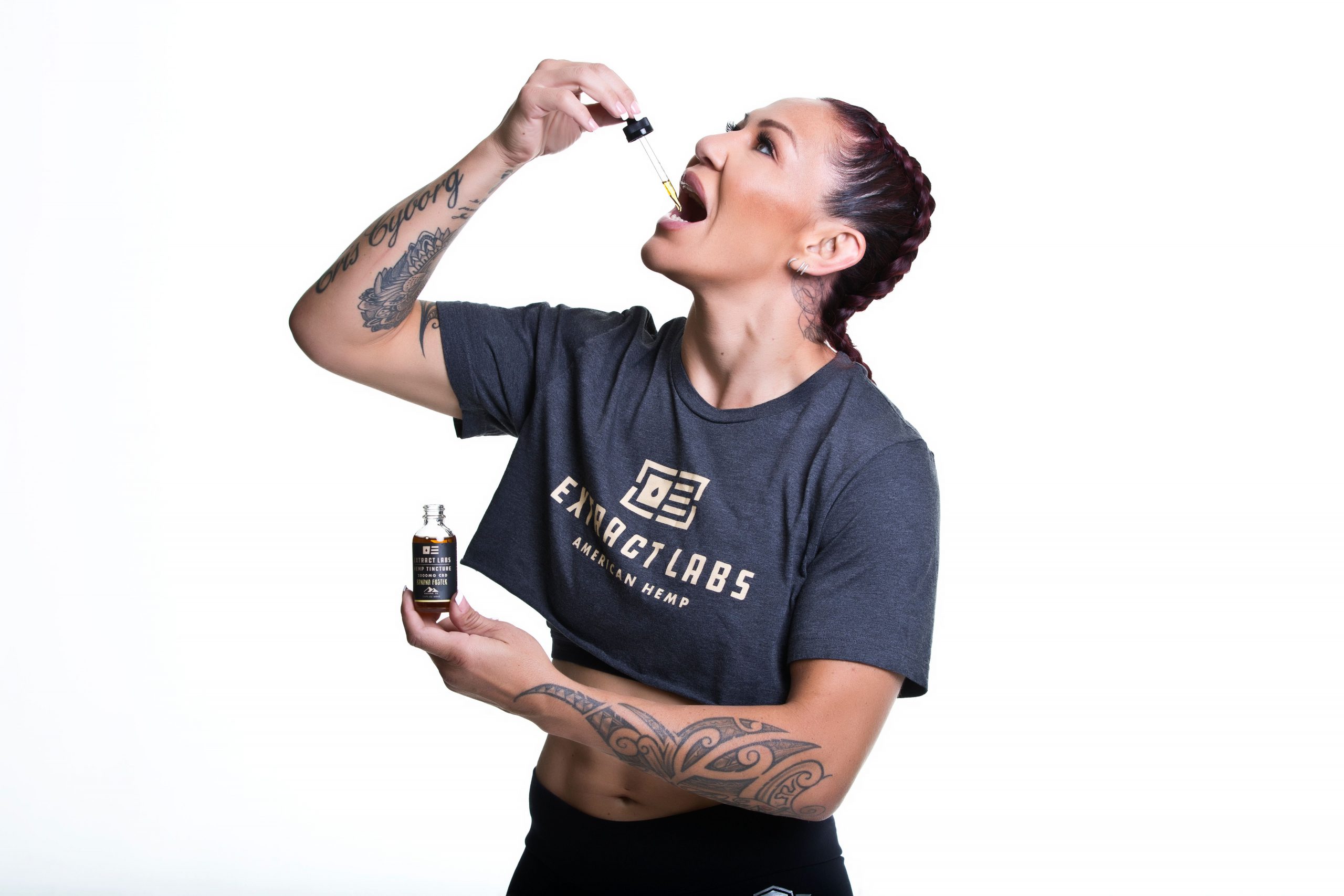 Ahead of Bellator 249 and Cris Cyborg's Championship defense against former 2x Boxing Champion Arlene Blencowe, Cyborg has again teamed up with American made and manufactured Extract Labs for all of her CBD Needs.  CBD has been proven to lower inflammation and be an alternative to traditional pain medicines often used to treat minor injuries.  Looking to preform her best Oct. 15th with Bellator MMA live on CBS Sports Network, Cris Cyborg has only been using Extract Labs CBD products.
With a full range of CBD products, Extract Labs is the leading CBD company in the USA largely due to their strict standards and testing of each and every batch of product they produce. Based in Colorado, Extract Labs is a trusted and regulated source of high quality products, which is why Cris Cyborg only trusts their brand. Extract Labs has been featured on Good Morning America, Forbes, Today show and more!  Check out the full range of their products, including FETCH their exclusive Animal CBD products here.
Bellator 249 will take place Thursday Oct 15th live on the CBS Sports Network.  Set your DVR to CH 221 on Direct Tv and CH 158 on Dish Network to record Cris Cyborg Vs. Arlene Blencowe from the Mohegan Sun Casino in Connecticut.   Cyborg will look to make her first successful title defense against the #1 contender in Arlene Blencowe who has won 3 in a row since a controversial split decision loss to then champion Julia Budd. Check out this video of Cris Cyborg visiting Extract Labs in 2019 to see the process of how CBD was manufactured and made.