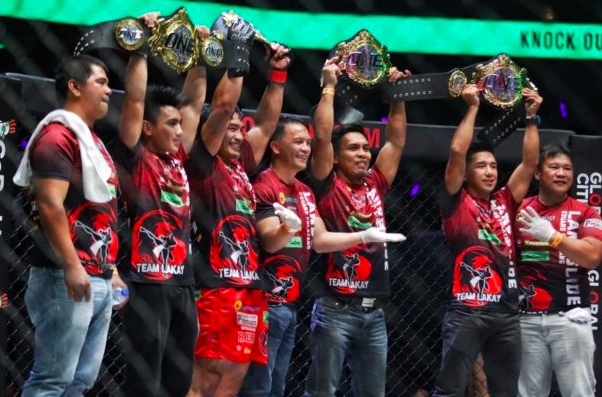 Few stables in Mixed Martial Arts have been as successful and influential in the sport as Mark Sangiao's Team Lakay.  The first "powerhouse" team in SouthEast Asia, Team Lakay featured PXC, One Championship World Champions and helped prove the Philippines Mixed Martial Arts fight scene was one of the most advanced in Asia.
Team Lakay formerly had four One Championship champions who all held their belts concurrent during the 2018 year however only Geje Eustaquio is expected to remain with the Baguio based fight team.  Leaving the team with public announcements will be former One FC champions Eduard Folayang, Kevin Belingon, Joshua Pacio and Honorio Banario.
The departures seem to have occurred on amicable terms as Team Lakay Head Coach Mark Sangiao wrote, "On Behalf of Team Lakay and I, wish you all well in your next step. The decision has been made among us and I"m glad we had that final graceful goodbyes talk. God Bless all of us and all the best."  And with that came the end of an Era for one of the most dominate teams in all of Asia.