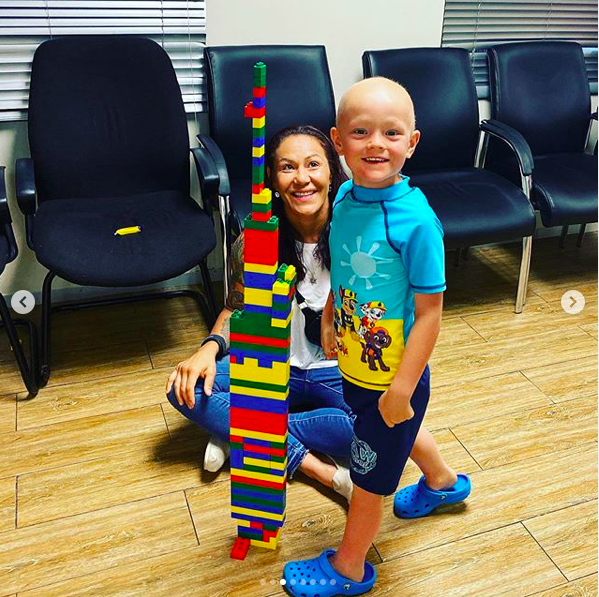 Cris is currently in South Africa training for her January 25th Bellator MMA World Title fight against 4x defending champion Julia Budd, which is where she met 5 year old Ryan Burchell who is currently in Johannesburg SA as well, receiving treatment for Rhabdomyosarcoma, an aggressive form of cancer which develops from skeletal muscle cells that have failed to fully differentiate.  Ryan has a tumor on his Pelvis and has been receiving Chemotherapy and Radiation the past few months in an attempt to shrink the tumor in hopes of eventually removing it by surgery.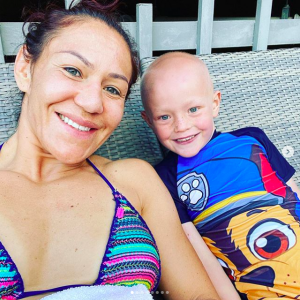 Ryan is an incredible Kid, who happens to be visiting the same Condo complex that Cyborg is using as a residence while in South Africa.  During her daily swim training sessions, little Ryan has started joining her at the pool–and the two have developed a genuine friendship, which led to Cyborg attending his most recent treatment session.
The parents of Ryan are doing their best to help their son win this fight, his mother a full time Chiropractor has put her practice on hold to take care of her son full time, while her father is a farmer and balancing the duties while also taking care of his family.  The costs of medical care has become a huge strain on them.   Once a week the family drives four hours from their home in Louis Trichardt to Johannesburg where Ryan is able to receive his treatments.
Any donations, big or small, will go 100% towards helping Ryan get the treatment he needs to fight this cancer and support his loving parents who are having to met some enormous costs involved with getting the son the care he needs.   All money raised will go into an account in Ryan's name and will be used towards his medical costs and associated travel expenses, with funds being raised going directly into the beneficiary's bank account.
To Donate and help Ryan's family get him the medical care he needs CLICK HERE.