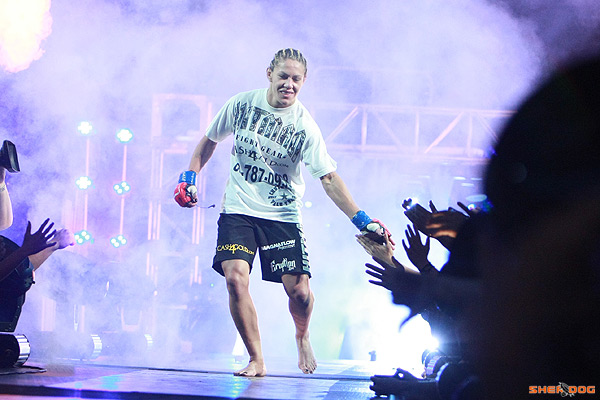 How To Eat To Not Just Win… But Dominate
This is for my many, many fans who message me for workout tips. I think the lessons I've learned could be used by so many more than just fighters. But I can't reply to every message individually.
If you workout or just want to get fit, read on.
I get asked this all the time from people…
"What's your secret?"
I get that a lot… lol.
I'm not quite sure what they're expecting as an answer because I put in countless hours in the gym and organizing my life around performance.
Winning is about consistency. It's not sexy. It's not glamorous and the people who want
"Quick fixes" or "magic pills" probably are bored right now.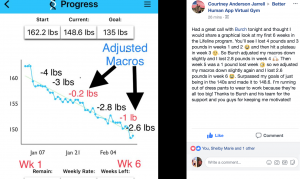 If there's one area that people overlook it's their nutrition.
Fueling your body to performance for whatever your doing is key.
It's THE thing that has me winning all the time and nothing proved this more to me than my most recent win.
I dialed in my food and had the best training camp ever. I also rose to the challenge by winning and felt great even at the end with lots of energy left.
Here's something else I learned… most of what you've read is just… wrong.
It's not as complicated as "gurus"  make it…
However since there is confusion I decided to clear things up because it needs to
Be super simple or it won't get done. Trust me, I know.
But, as I said before, I can't help everyone by myself.
So I asked the really smart guys who's app I use. Nearly everyone knows I use the Better Human App. So I reached out to the main guy behind that, John Burch, because he's worked with thousands of people.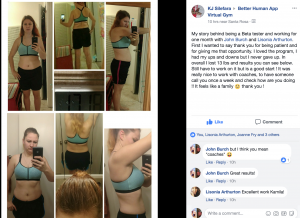 I said I wanted a meal plan for my fans that will work. Well, I asked him lol. And he's a great guy.
My job is winning fights. John's job is easy weight loss for everyone.
What he does so well is design meal plans – every meal – based on your goals.
First – LOOK at what at the results he gets for his clients!
And another one!
So seeing this I was convinced. He's my man for my fans!
I worked with him to develop a program but it had to meet 4 key areas
It had to be simple to  follow and yet effective so I can put my name on it.

It had to be flexible enough because the people who need this aren't in training camps, they're people with normal jobs who want really good results.

It has to be all inclusive… meal plan, shopping list, recipes.. all.

It had to be affordable… This I made him do this even tho he charges a lot more.
People have paid him a bunch… like $500 for the same thing.
So by clicking here you'll see this page… and you can grab THE one thing that will make the biggest difference, the Cris Cyborg Eat To Win VIP Meal Plan.
You'll thank me.

 Here's the link to grab it now. He's keeping this special for my most loyal fans for a limited time, after that it goes up to the regular price. While you are checking out the diet plan, go ahead and download the Better Human App for your smart phone or tablet.