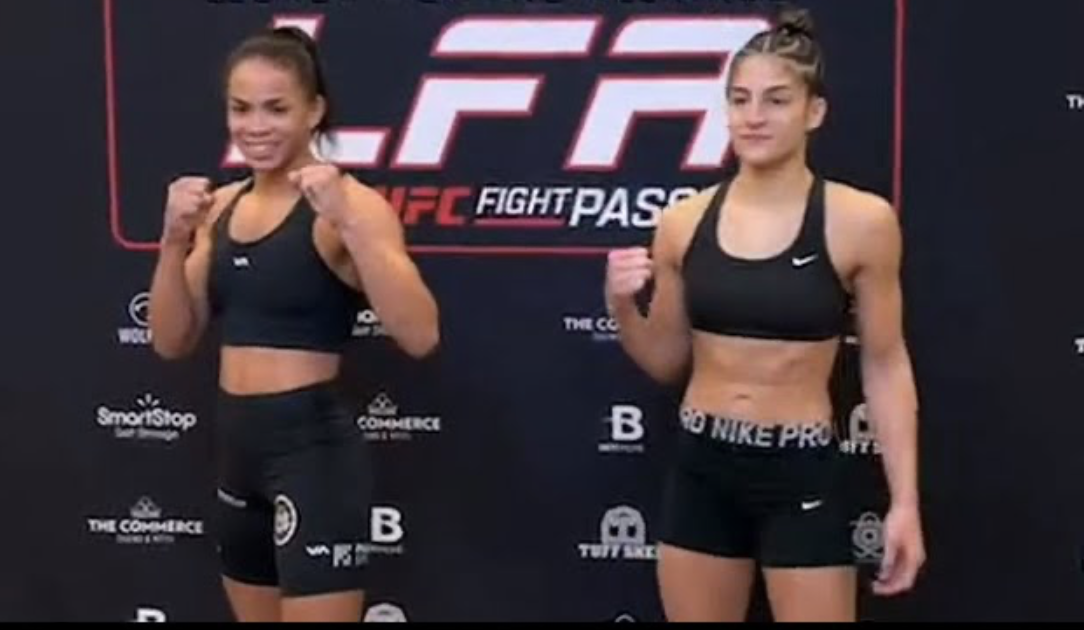 One of the sports of Mixed Martial Arts top prospects Dione Barbosa will look to keep her momentum going when she steps into the LFA cage for the third time in the USA to face 5x Bellator MMA veteran Jessica Middleton in a featured Flyweight bout.  A Brazilian Olympic Judo team member, Dione Barbosa most recently was promoted to Brazilian Jiu Jitsu Black Belt.
4-2 as a pro in MMA Barbosa only setbacks have come against UFC standout Josiane Nunes and ADCC Grappler/Bellator MMA fighter Jena Bishop in a bout that many of the fans felt Dione Barbosa won due to damage inflicted.  Barbosa who has struggled to find opponents willing to face her will be looking for her 2nd victory inside the LFA cage after a decision win over fellow Brazilian Mariana Poltronieri Piccolo and will be facing an opponent in Jessica Middleton who has almost double the amount of professional experience with 11 pro fights on her resume.
Barbosa who has been a Pink Belt Fitness coach during Cris Cyborg's all women's empowerment camp in the past will be facing Middleton in Shawnee Oklahoma as a featured fight at LFA 152 which will be broadcasted on the UFC Fight Pass network. With a strong performance against Jessica Middleton many experts are predicting that Dione Barbosa could be close to earning her opportunity to compete on one of the larger promotions like the UFC or Bellator MMA.