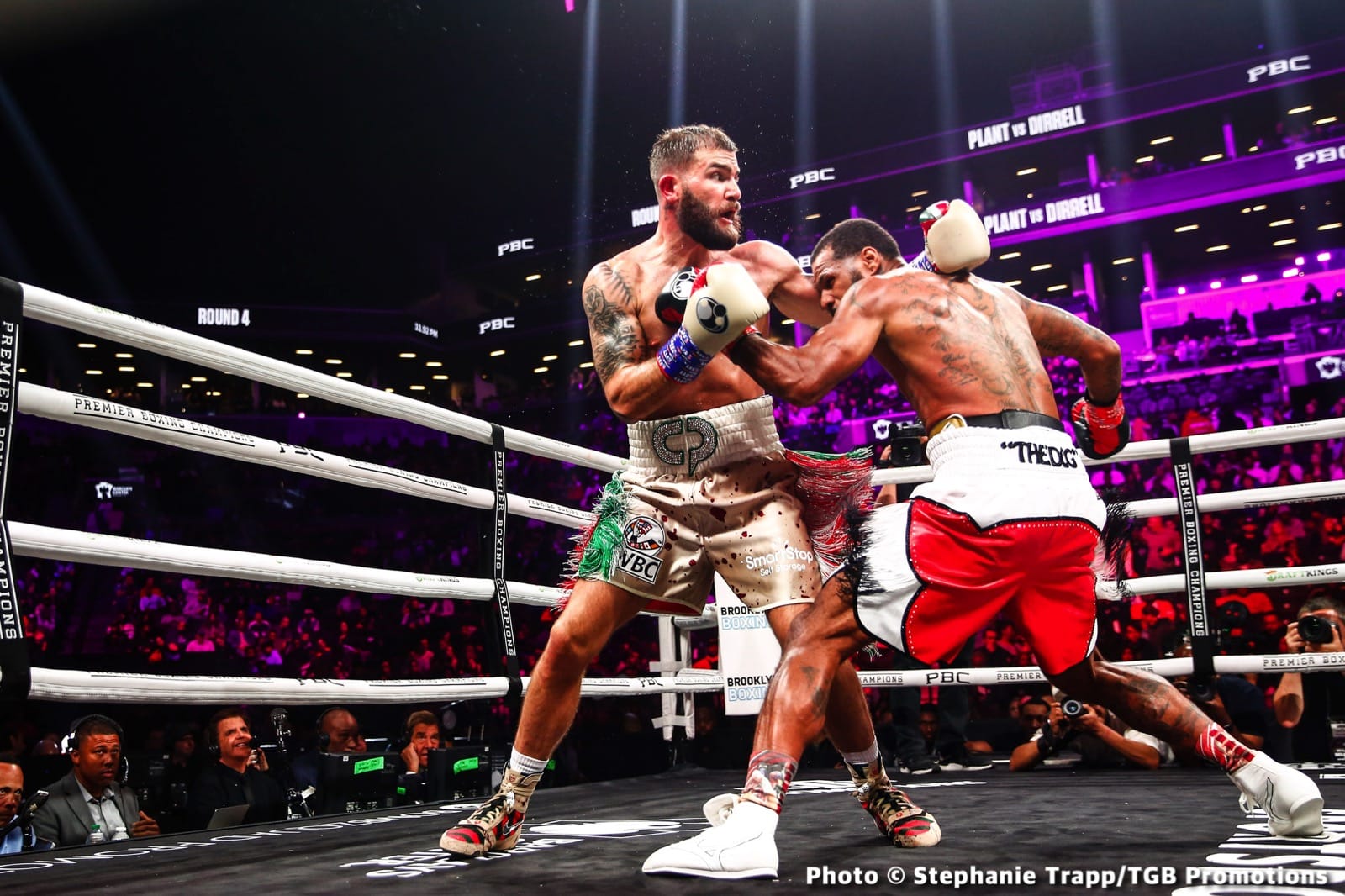 David Benavidez and Caleb Plant finally settled their bitter rivalry in the ring on Saturday night, with Benavidez retaining his WBC interim super middleweight title with a unanimous decision victory. The fight was a close one, with Benavidez winning by scores of 117-111, 116-112, and 115-113.
Benavidez was the aggressor throughout the fight, landing the harder punches and pushing the pace. Plant was able to land some clean shots of his own, but he was never able to hurt Benavidez. The fight turned into a war of attrition in the late rounds, with both fighters landing heavy shots. In the end, Benavidez's power and aggression were too much for Plant, and he was able to secure the victory.
After the fight, Benavidez and Plant embraced and expressed their mutual respect. "I know there was a lot said between us but in the end we settled this like men," said Benavidez. "I'm a man of my word, and I said I was going to come in here and knock him out. But he's a tough fighter, and he made it to the end."
Plant said, "I give Benavidez all the credit. He's a great fighter, and he deserved to win tonight."
The win puts Benavidez in a good position to challenge for a full world championship. He is now 27-0 with 23 knockouts, and he has beaten some of the best fighters in the division. Plant falls to 22-2 with 13 knockouts.
The fight was a great example of two elite fighters going toe-to-toe. It was a close and exciting fight that kept fans on the edge of their seats. In the end, Benavidez was able to come out on top, but Plant showed that he is a world-class fighter.  Cris Cyborg has spent time training with Jose Benavidez sr. the Father of David Benavidez  and former World Champion Jose Benavidez Jr. Their gym is located just outside of Seattle Washington and features many high level instructors.