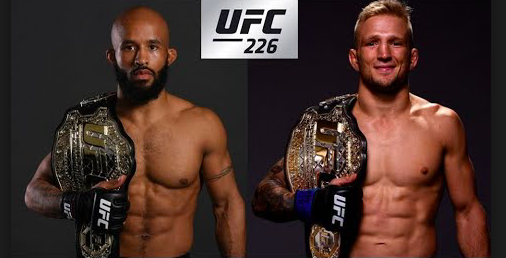 UFC PPV 226 is going to take place July 7th in Las Vegas Nevada and is going to be International Fight Week, which historically has been one of the biggest fight cards of the year for the Ultimate Fighting Championship promotion.  There have been rumors of a 3 title fight card featuring 3 super fights.
The main event of UFC 226 has already been announced as it will put Ultimate fighter coaches Daniel Cormier and Stipe Miocic against each other in a true superifght that will see the promotions Light heavyweight champion face the heavyweight world champion.
The fight card has been rumored to feature a Cris Cyborg Vs Amanda Nunes fight, in addition to a bout between UFC Flyweight Champion Demetrious Might Mouse Johnson and Bantamweight Champion TJ Dilashaw who is willing to move down in weight to make the fight happen at 125lbs.
Unfortunately according to the LA Times, Mighty Mouse won't be in the cage anytime soon, and Dana White insists that Dillashaw will have another fight before the super fight can take place.  There have been rumors of a Mighty Mouse fight with Henry Cejudo being added to UFC Chicago, however it would appear those are false. Dana initially tried to make a rematch between TJ Dillashaw and Cody Garbrandt as the replacement for UFC 222 before Cris Cyborg stepped up to keep the event a PPV and fight Yana Kunitskaya. There has been no word if Cyborg Vs. Nunes is going to happen in July yet, but the bout is still expected if Amanda Nunes defeats Raquel Pennington at UFC Rio.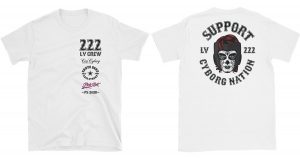 If you are looking to start off the summer right, get started with my functional meal and diet plans.  Working together with the creators of the Better Human App we have developed an easy and convenient shopping list and meal plan that will help you reach your micro and macro intake needs.  To get your hands on the plans, click here!