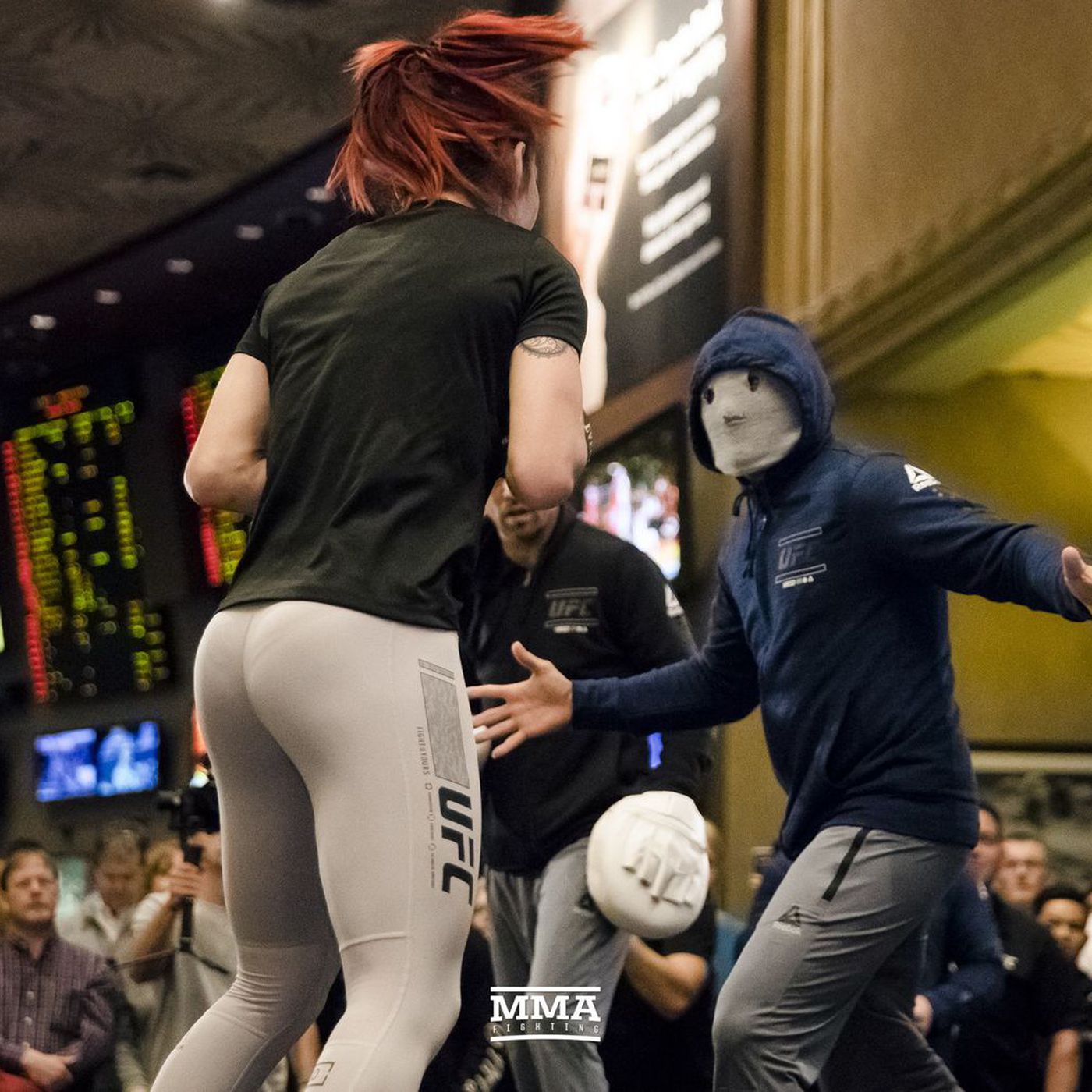 Episode 3 of the Cyborg Nation UFC 222 is LIVE!! In this episode Cris Cyborg prepares with UFC Legend BJ Penn for the Open Workout ahead of Saturday's UFC PPV Event.
The Crowd full of many Hawaiian's already in town for the expected Max Holloway fight gave a huge applause as BJ Penn's mask was removed by Cris Cyborg when she secured his signature rear naked choke submission.
Today at 3pm will be the UFC Public Weigh In's inside the Monte Carlo hotel. Fans of Cyborg Nation who are wanting to purchase Team Cyborg uniforms can visit the Protein House while in Las Vegas to purchase their shirts ahead of UFC 222.
Cris Cyborg will face Yana Kunitskaya in the main event of UFC 222 as Frankie Edgar will put his title shot on the line against Brian Ortega.  The full card is a stacked event. Watch the prelims as Mackenzie Dern is the main event on FS1 before the PPV portion of the event.

For a limited time, try to Eat To Win diet and nutrition plans developed by Cris Cyborg working with the Better Human App to bring flexible reliable eating to all of Cyborg Nation.  Get your Diet Plans HERE!