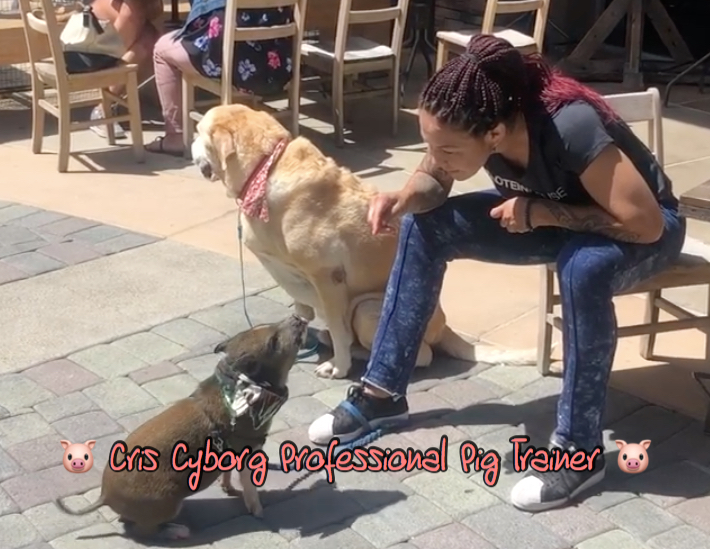 Cris Cyborg is the first Triple Crown champion in the history of MMA having captured three of the world's major world titles in the same weight class from three different promotions.  A featherweight champion with Strikeforce, Invicta, and the UFC Cris Cyborg has established herself as the #1 draw in the sport of Mixed Martial Arts.
A Brazilian Jiu Jitsu Brown Belt, and a professional Muay Thai veteran, Cyborg is an avid animal lover and the proud owner of the 'Cyborg's Zoo Instagram' account where fans get an intimate look at her personal life and her collection of animals which include a male F1 Bengal named Sugar Ray Leopard, an F3 female Laila Ali, 11 year old Golden Lab named Fedor and her newest addition a 6 month old miniature mini pig named Manny Porkiao.
Cyborg who has fought once in the past 15 months, is anxiously waiting for an opportunity to get back inside the octagon and show fans all the hard work she has been putting in at the gym since her upset defeat to last year.  Cris who is an adoptive mother, had this to say about her unique choice of pet, "I love my Mini pig Manny Porkiao he reminds me of a dog and is very smart.  We have been working with him on teaching him tricks and it amazes me how quickly he learns."
We will be releasing the season finale of Cyborg Nation Destination Africa filmed on location in Uganda with Cris Cyborg and Justin Wren as they are on the ground with The Fight For The Forgotten.  The 7 part digital series has been filmed and edited by Joey Granath and produced by Pos-Rite, Extract Labs, and South Coast Mitsubishi.  Be sure to subscribe to the Youtube channel with notifications and check back this evening to watch the episode as it premiers!