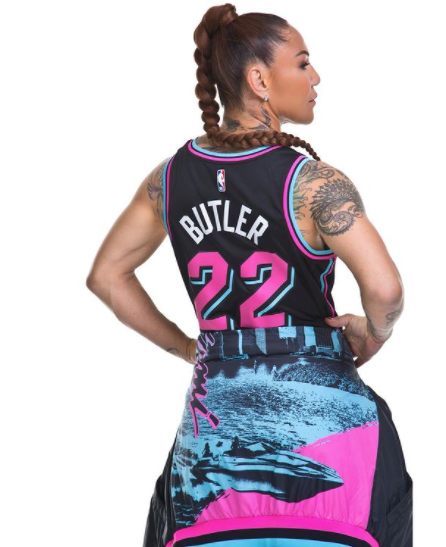 This Friday the fight of the champion against Kavanagh is going to be going down in Miami, Florida in the Hard Rock hotel and casino on Bellator 271 on Noverber 12th, where Cris Cyborg is going to be fighting a striker Sinead Kavanagh. In the same night Arlene Blencowe who was defeated by Cyborg with a beatiful rear- naked choke is going to be fighting Pam Sorenson in the Womenś Featherweight.
Cyborg has a record of 24-2 all of the girls Cyborg has ever fault have huge names on the fighting and MMA sport and are great athletes like Holly Holm, Amanda Nunes, Julia Budd, Arlene Blencowe, Leslie Smith, Tonya Evinger, and many more girls. Cris Cyborg's next fight was announced yesterday and she is going to be fighting Sinead Kavanagh who is an Irish female MMA fighter who is now currently fighting in the featherweight division on Bellator and is going to be facing the beast Cris Cyborg on November 12. Fight Matrix had her ranked number 10 Women's Featherweight from April 2021 till July 2021. And as of October 5, 2021, she is #5 in the Bellator Women's Featherweight Rankings with Cyborg being number one and being the current champion of the event. Sinead Kavanagh has a record of 7-4 and she has also fought tough fighters like Arlene Blencowe, Leslie Smith, Olga Rubin, Katharina Lehner, and other fighters too. In the same event Bellator 271 there is going to be the fight of the two legends Linton Vassell vs. Tyrell Fortune who are going to be fighting on the same night as Cyborg.

If you want to know more about the grand slam champion Cris Cyborg, her training, her personal life, fight camps, preparation for fights, Cyborg Nation events, PinkBelts,  Cyborg's pets and more follow her on Instagram, Facebook, Tiktok, her Youtube channels which is Cris cyborg. Make sure to stay tuned in all of their social media to know when news comes out. And if you guys want to know more about the Pinkbelts and the NC Fights or Cyborg Nation events.