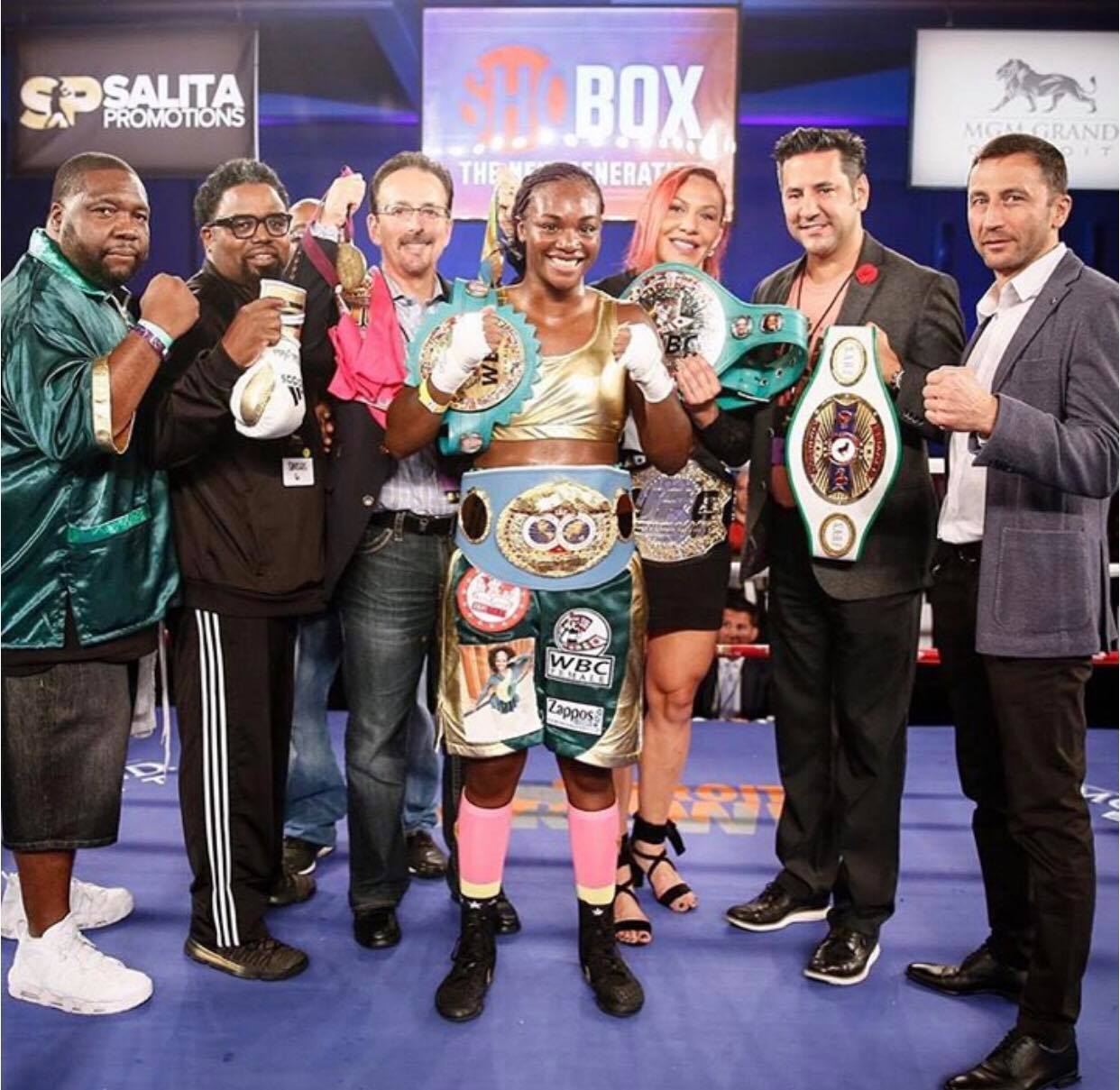 As if 2 Olympic Gold Medals wasn't impressive enough, Claressa Shields only needed 5 rounds to finish the previously undefeated Nikki Adler by TKO to capture the WBC and IBF World Championship at 168lbs.  Walking her to the ring was a lady many fans call the Mike Tyson of MMA, Newly crowned UFC Featherweight World Champion Cristiane CYBORG Justino.
Claressa showed great hand speed and composure visibly stunning Nikki Adler several times throughout the 5 rounds of action, in front of a packed house that included Boxing legends Zab Judah, and brother Andre and Anthony Dirrell.  Following the fight Claressa Shields let fans know that she is looking to face undefeated 21-0 WBO and WBC World Champion Christina Hammer.
Shields has proven a success in the box office, with her previous fight on ShoSports having a viewership of ratings higher than the original broadcast of Ronda Rousey V. Miesha Tate 1 which was aired on the Showtime network as part of the Strikeforce broadcast.  While ratings for Claressa Shields have not been made public at this time, early indicators show that the event last night was a promotional success.
Following the Performance of Claressa Shields, Cris Cyborg had this to say "Showtime has found the woman they need to promote Women's boxing around.  Tonight I think everyone saw that Claressa Shields is going to do for boxing what Ronda (rousey) did for MMA".