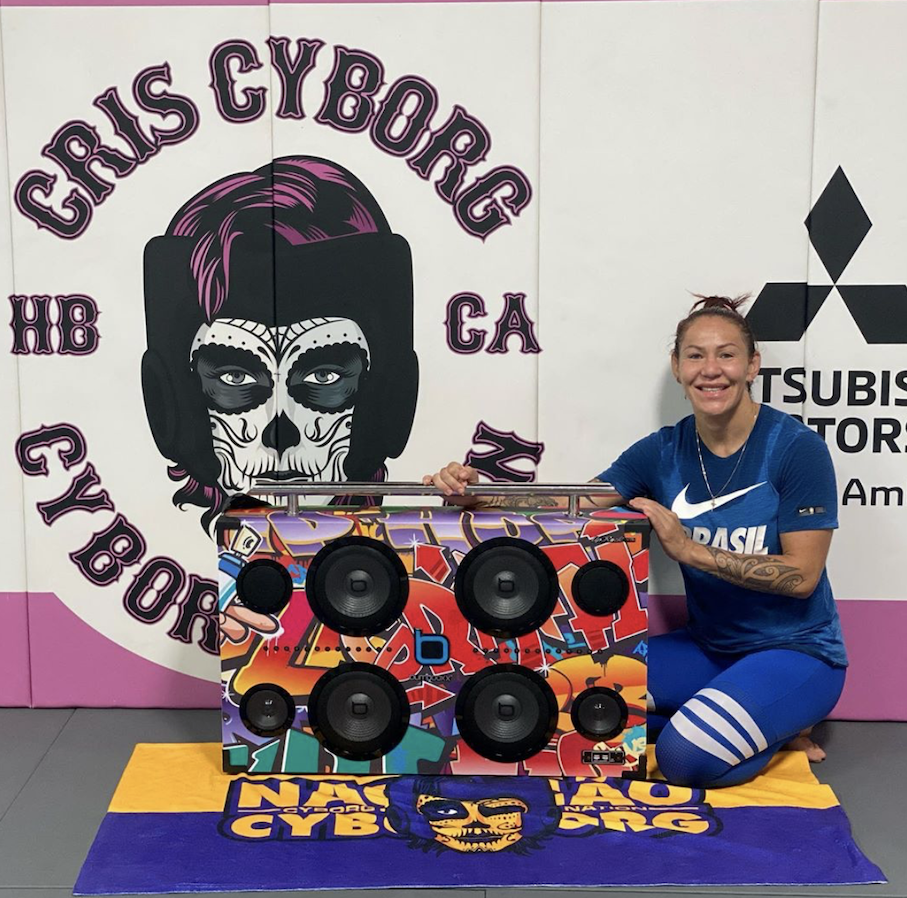 Music!! If you know anything about Brazilians then you know that music and rhythm is a part of our culture, like beans and rice, Vale Tudo, and novelas.  Living in Southern California I'm always looking to bring my music with me-to training, the beach, family BBQ's and more.  While following UFC Champion Jon Jones on Instagram I got introduced to the baddest BoomBox on the planet….the BUMPBOXX!
Looking for something with mega sound I picked up The Uprock V1S is the biggest, baddest, and loudest of the Bumpboxx collection. It has so many upgrades its sure to be a head turner. This unit has four 8" woofers, two 4" tweeters, and 1000 watts of maximum power.  The bass this thing pumps is insane and it comes with a wireless microphone and can be used as a guitar amp.
Wireless the V1s can play up to 12 hours with the rechargeable lithium battery and the bluetooth connection works up to 300 feet away.  a common 3.5 mm aux input makes it easy to plug into any device, while you are able to load your favorite music onto a USB drive and plug it in to play hours of your favorite music.  The HUGE BUMPBOXX comes with a ergonomic designed handlebar and a strap–making the 48 pound bumpboxx possible to move!
I absolutely love the sound system.  I've been playing Karaoke with family and friends, used it for a drive by Birthday signing, and have had featured music in the gym ever since receiving the unit.  My only regret was that I didn't get two of these BumpBoxx's– I love the larger size, but my music collection can not live without the V3S version of the BumpBoxx which I will be ordering soon!  With financing available the BumpBoxx is the perfect music solution for any true music lover.