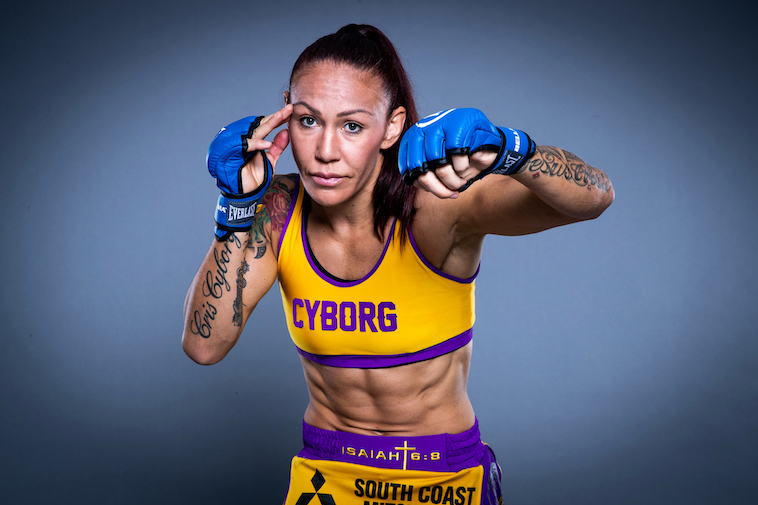 With the most recent ESBC fighter announcement fans received the exciting news that MMA's Only Grand Slam Champion Cris Cyborg will be appearing in the ESBC Video Game.  While Boxing Champion Heather Hardy was an obvious pick to be featured in the historic 'first women's boxing division in gaming' fans got a treat when another MMA fighter, Cris Cyborg also became a playable character in the game due out this summer.  While Cyborg has never had a professional MMA fight, she has spent time training with high level coaches, and other female professional boxers and currently already holds a boxing license in the state of California as a professional, despite having officially announced her transition to Boxing, Cyborg is expected to make her debut sometime in 2022.
ESBC is Boxing's return to Gaming and will be out this summer on both Playstation and Xbox consuls making it a must have for any combat sporting fan!  Cyborg who has won the Featherweight World Championship in the Bellator MMA, UFC, Invicta FC, and Strikeforce promotions, making her the only athlete to win every major significant belt in their weight class as a professional, a feat that has spanned 16 years of dominance a length of longevity that may never be seen again.
Cyborg who went 13 years undefeated, has won 3 straight bouts against the top 3 female fighters in the world rankings after a loss to Amanda Nunes in 2018, capturing the Bellator MMA Championship in 2020 by handing Champion Julia Budd her first defeat in 3 years of fighting.  Submitting 2x World Boxing Champion Arlene Blencowe at Bellator 249 Cris Cyborg was awarded her Brazilian Jiu Jitsu Black Belt under professor Ruben Cobrinha of the Alliance BJJ Team with the victory, making her one of the most well-rounded fighters in the history of combat sports.