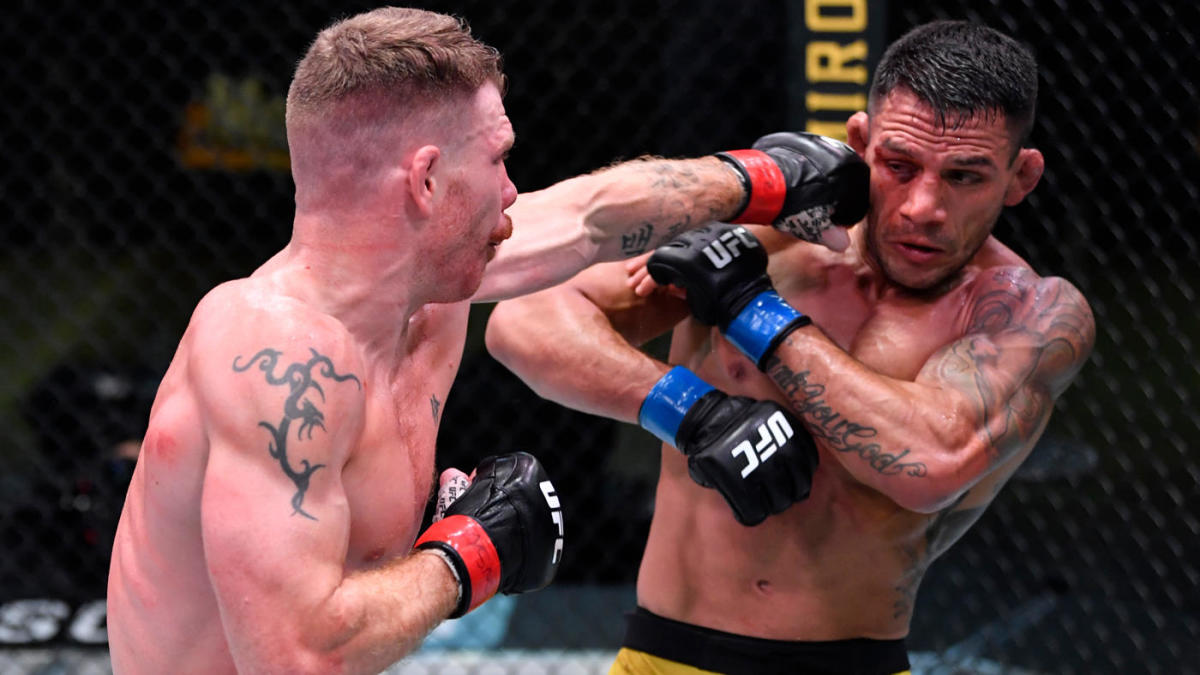 This event is coming up really quick with some  great fights in the card like the fight of Dos Anjos vs. Fiziev, June Rafael Souza dos Anjos is a Brazilian American MMA fighter. He is currently fighting in the Lightweight division in the Ultimate Fighting Championship. He is a former Interim UFC Lightweight Champion. Dos Anjos has also formerly fought at Welterweight. He has a record of 31-13 and he has previously fought Renato Carneiro, Paul Felder, Kevin Lee, Robbie Lawler, Neil Magny and many more.


And his opponent Rafael Fiziev is a Kyrgyzstani MMA fighter, who currently fights in the Lightweight division of the Ultimate Fighting Championship. As of May 16, 2022, he is #10 in the UFC lightweight rankings. He has a record of 11-1 and has fought many great beasts before like Brad Ridell, Alex White, Bobby Green, Renato Carneiro and many more.
Dos Anjos last fight was against Renato Moicano on the same night that Masvidal fought Covington and was elected as fight of the night. In the same night Rafael dos Anjos fought Renato Moicano and it was a very good fight since they are both really good athletes and can throw hands.The rest of the fights were also really good fights and they were all really bloody. Renato Moicano's fight against Rafael dos Anjos was thought by a lot of people better fight than Masvidal vs. Covington's fight.
Most people say that this fight is going to be won by Dos Anjos with his heavy hands and the power of knocking Fiziev out in the first couple of rounds maybe even on the first one. However, some say that Fiziev might know dos Anjos out as well since he also has the technique and strength as well in the cage.
 Also make sure to follow the fighters that are on the event and us that share the news with you  everyday in the website. If you want to know more about the grand slam champion Cris Cyborg. Make sure to stay tuned in all of her social media and n the website  to know when more news comes out.