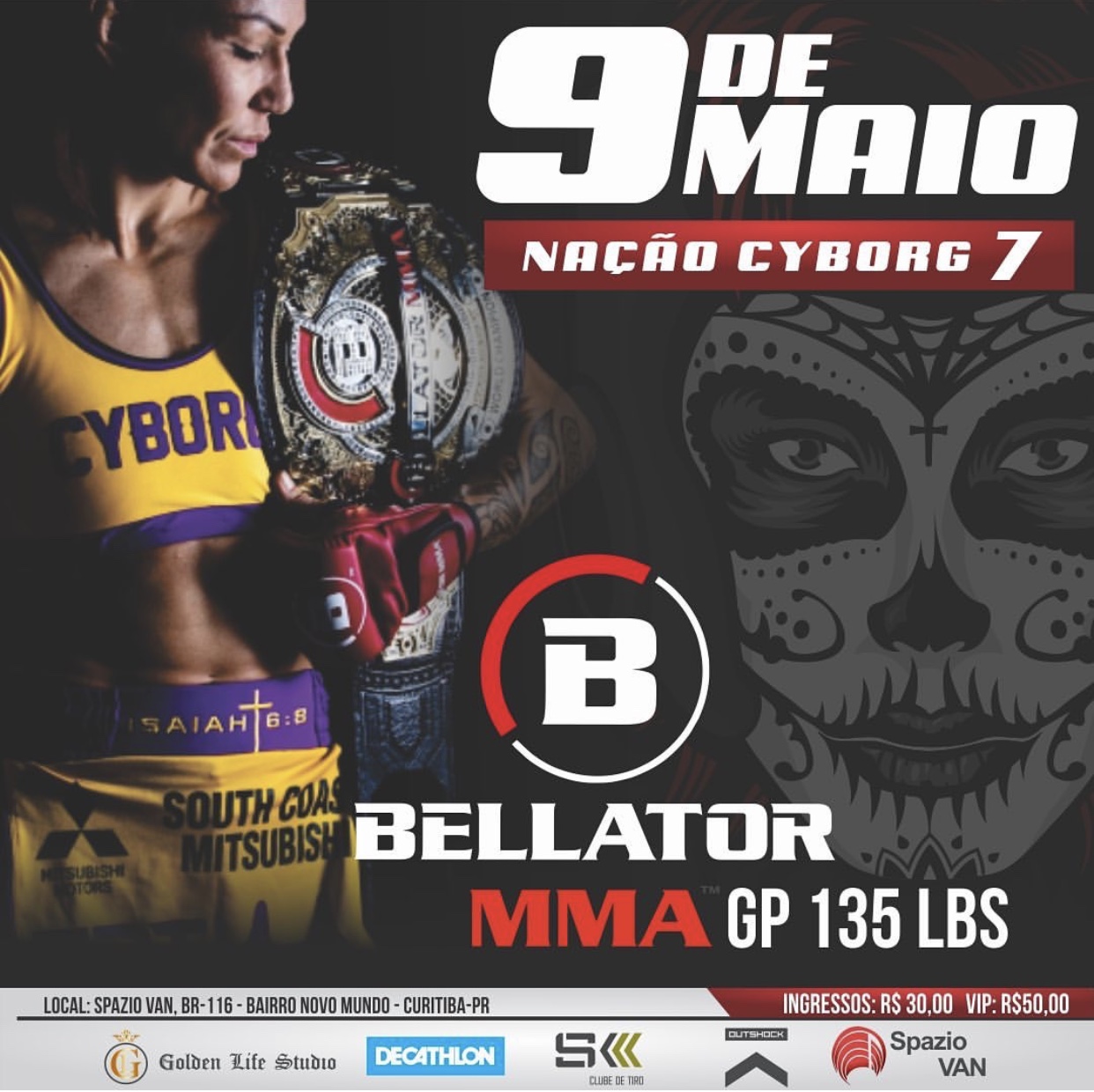 Things are booming for Cris Cyborg and the relationship with Bellator MMA continues to blossom into a true partnership as Bellator president Scott Coker stated during the opening of Bellator MMA's most recent ViacomCBS press conference in New York.   With announcements that DAZN will be expanding their broadcast into 100 new territories world wide, and the continue expansion into European Markets through various Broadcast partners, Bellator has established themselves as Europe's leading Mixed Martial Arts Promotion.   Fresh off that exciting news, Cyborg has announced she will be staging a three event, 8 man bantamweight Grand Prix tournament in Brazil with the winner being given a contract to compete for Bellator MMA in 2021.  Thanks to broadcast partner BAND TV, Nacao Cyborg will have 3 events aired on the 4th largest television network in Brazil according to ratings. The three night tournament will take place May 9th, August 8th, and the tournament finals scheduled for November 7th.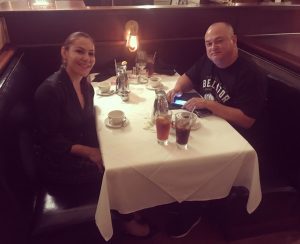 Tournament selections will be done by Random during a Facebook live, giving fans an opportunity to see exactly how the brackets will be formed, the list of talent within the tournament is already established with prospects, veterans, and talent looking to break out of the brazilian circuit and into the International promotion of Bellator MMA where fellow Brazilian fighters Rafael Carvalho, Lyoto Machida, Douglas Lima, Neiman Gracie, The Pitbull Brothers, Ilara Joanne, Juliana Velasquez, Bruna Ellen and of course Cris Cyborg are already showcased globally on.
Lets look at some of the fighters in the finalist for tournament inclusion.
Emerson Oliveira Manaus is one of the youngest fighters to be in the finals for consideration of the Nacao Cyborg Bantamweight tournament.  This 23 year old fighter started his career 2-0 before losing two close decision, one by way of Split decision.  Looking to re-establish himself as one of the top prospects from Brazil, Emerson will no doubt look to finish the fight without letting it go to the judges.
A true veteran Hudson Silva Para  has over 25 professional fights and besides being a veteran of Shooto Brasil has competed for at least 15 different combat sports promotions during his professional fight career.  A crafty veteran with a 14-11 record Hudson has proved himself as a crafty veteran willing to bring a fighting style fans appreciate.
One of the tournaments favorites Erick Sabugo has a 6-1 at only 23 years of age. with his only loss coming in Chechnya Russia against super prospect Saygid Abdullaev.  Sabugo will be looking to use this tournament to hopefully put himself back on the international fight circuit and prove to everyone at 23 years of age he is ready for the bigger stage.
With Nacao Cyborg Bantamweight champion Matteus Henrique Correia currently not expected to compete in the tournament fans will get the next best thing with #1 contender Silas Alves entering in his place.  The 3x Nacao Cyborg veteran has a 4-1 pro record with his one loss coming to Matheus Henrique Correia by decision for the Nacao Cyborg Bantamweight Championship.  With all 5 of his fights going to the judges this young fighter already has close to 90 minutes worth of fight time inside the cage.
A CheckMat athlete Arivaldo Carnica is one of the more established fighters with a 17-10 record, and fights against tough competition like Goiti Yamauchi.  A veteran with experience Arivaldo is looking to show everyone that he is finally peaking and ready to bring himself to the bigger international stage.  A tough veteran who has fought in respected organizations in Brazil, Arivaldo is a dark horse to win the entire tournament.
Joao Paulo is 6-3 but could have just as easily be entering this tournament as a surging 9-0 prospect.  All 3 of Joao's losses have come by way of decision with two of them being by way of Split Decision. With almost 10 fights experience, Joao is a veteran who could use this tournament as a platform to springboard his career and prove he is ready for bigger names.
Rio Fighters representative Elvis Batista is a Shooto Basil veteran who has won his last 3 fight in a row.  With an impressive 11-5 record Elvis finally seems to be peaking as a fighter, and is going to try and make sure at the end of the tournament everyone knows Elvis Has Left The Building with a new Bellator contract.
Cris Cyborg's last Nacao Cyborg event held in Curitiba Brazil broke state attendance records for a live event.  With the tournament starting May 9th there is another crowd expected of more than 5,000 tickets sold in anticipation of Nacao Cyborg crowning their first Grand Prix champion.  There are various sponsorship packages available for companies interested in advertising their product or brand, including digital media, in cage branding, and off site media appearance options.  For more details email: [email protected] (USA) or  [email protected] (Brazil)