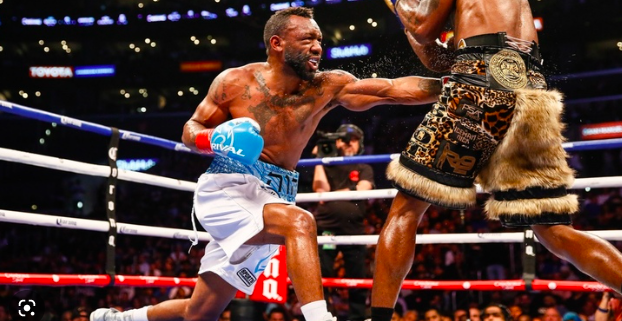 Austin "No Doubt" Trout has a new home for his boxing career, only now it is going to take place without gloves.  With over 40 professional boxign fights the former WBA Junior Middleweight Champion out of Las Cruces New Mexicco will be looking to add a BKB Championship belt to his resume.  With a victory over Puerto Rican legend Miguel Cotto and a close decision loss to Canelo Alvarez this is a big signing for the BKFC.
When asked about bareknuckle boxing the former champion said, "I've been following BKFC for along time, and the excitement level at their events is truly over the top Dave and his team have been outstanding to deal with, and I'm thrilled to challenge myself in bareknuckle fighting and start my next chapter with the hottest promotional company in combat sports."
What do you think Cyborg Nation? How will the former boxing champion do without gloves?  With Cris Cyborg recently announcing her return to the boxing ring, do you think we could see her step into the bareknuckle sport one day? Leave your comments below.