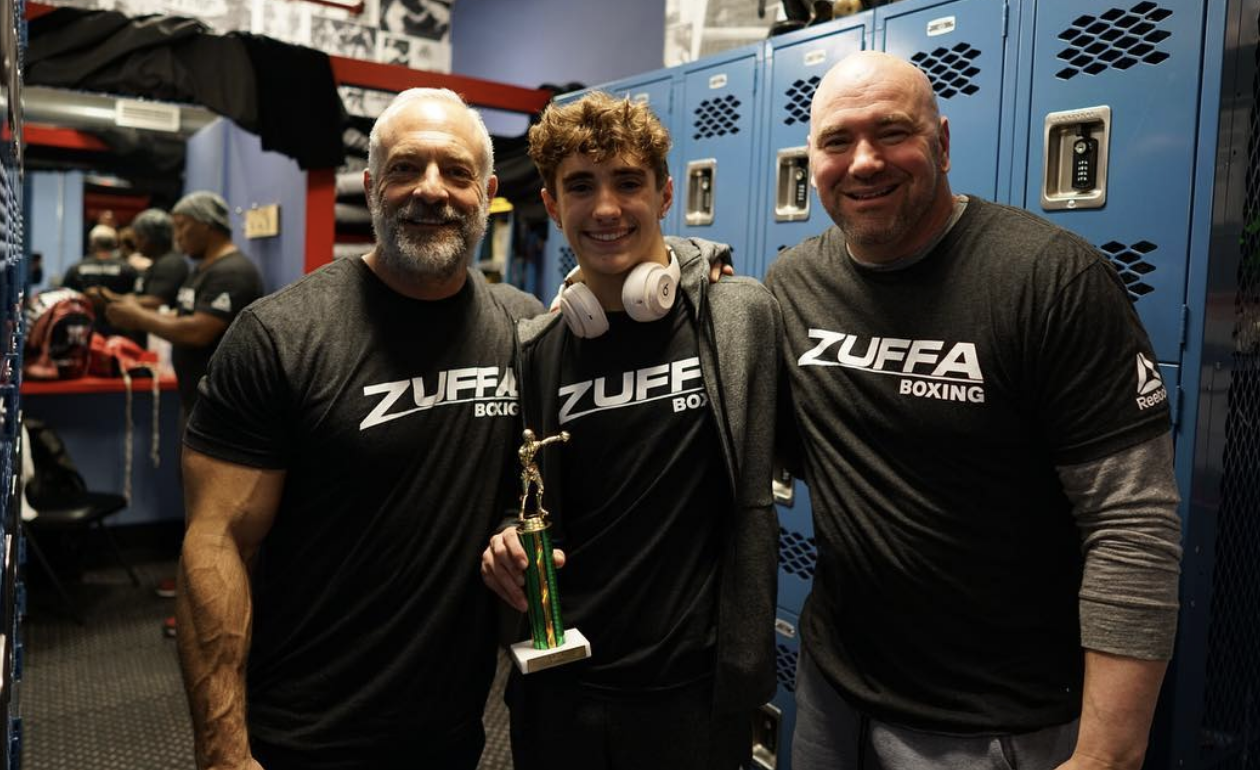 HEEEEEY/CyborgNation! In our best Chute Boxe yell! Congratulations to Dana White's son Aidan White for picking up his first win in amateur boxing competing in the 130lbs division against Andre LeClerc during the St. Patrick's Day Boxing Show Jr. Golden Gloves Division.  Dana White an avid fan of boxing is probably one of the people most responsible for making the Conor McGregor Vs. Floyd Mayweather super fight possible.
Dana who notoriously feuded with Tito Ortiz for years, teased fans about a possible boxing fight between the company president and the then UFC star.  While Dana is no longer talking about stepping into the ring himself, it appears his son has continued the fighting tradtition within the family, with a win at his first amateur boxing event.
You notice the Zuffa boxing shirts in the Instagram post of Dana White, which has many fans wondering if we will eventually see the UFC masterminds get behind a boxing event and promote it.  Cyborg who is one of the most popular female fighters in all of combat sports has been rumored to be wanting to make her boxing debut.  Long time boxing legend Cecelia Braekhus has been saying she wants a chance to give fans the female version of Conor McGregor Vs. Floyd Mayweather.  What do you think Cyborg Nation? Will be one day see Cris Cyborg Vs. Cecilia Braekhus inside a Zuffa Boxing event?
For a limited time, try to Eat To Win diet and nutrition plans developed by Cris Cyborg working with the Better Human App to bring flexible reliable eating to all of Cyborg Nation.  Get your Diet Plans HERE!