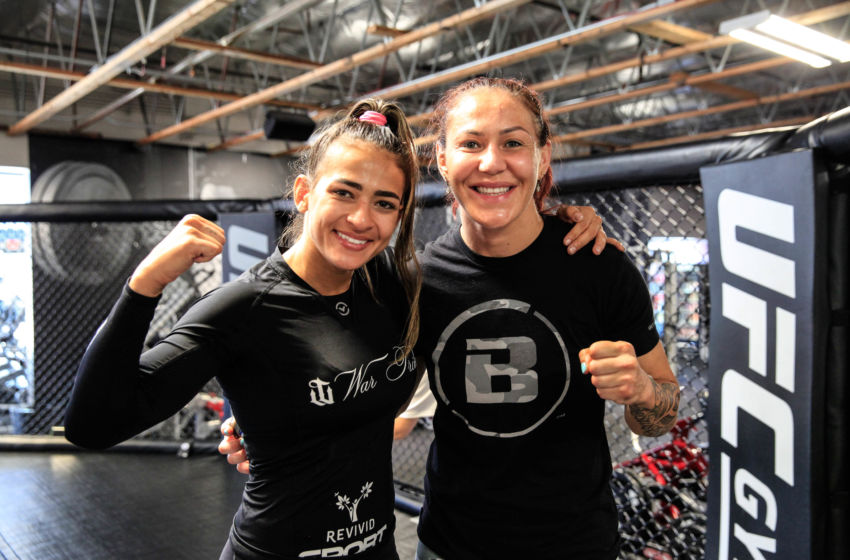 Tonight these two beasts are going to be facing each other in a grappling match that is going to be taking place in Las Vegas, Nevada at 8:00 PM. They are both really skilled grapplers. Miesha Tate is a purple belt. Miesha is well known in the sports world for her MMA career. She is a former UFC Women's Bantamweight Champion and a former Strikeforce Bantamweight Champion as well. She has fought many great Martial Artists before like Marloes Coenen, Ronda Rousey, Cat Zingano, Liz Carmouche, Jessica Eye, Holly Holm, Amanda Nunes and many more. She has a fighting record of 19-9 and has been fighting professionally since 2007.
And her opponent Beatriz Mesquita who is also known as just "Bia" is a black belt in Brazilian Jiu Jitsu since 2011 and started training Jiu Jitsu in 1996. She has also done judo, wrestling and swimming before. At 15 trained in freestyle wrestling, winning a junior state title before completely dedicating herself to the sport of BJJ. In 2017 she defeated UFC fighter and 2X World Jiu Jitsu Blackbelt mackenzie Dern in 64 seconds in their first match against each other. She is also a 10x World Championship champion, 7x Pan-American champion, 4x European Championship champion, 3x Brazilian Nationals champion, 5x World Nogi Championship champion.
This fight is going to be in the main card and is getting talked about a lot, most people are saying that Bia is going to be finishing Tate in less than a couple of minutes since she has all of these titles under her name and since she has defeated such big names in the grappling world before. However some people still think that Miesha Tate has a big chance of taking the victory home. It is definitely going to be a tough fight for both of them, they both had to train really hard to face each other tonight so all of the people can have fun watching this match.Gordon Ryan is also going to be facing Vinny Magalhaes too in the Heavyweight division which is going to be the main event. Make sure to stay tuned for the match as well!