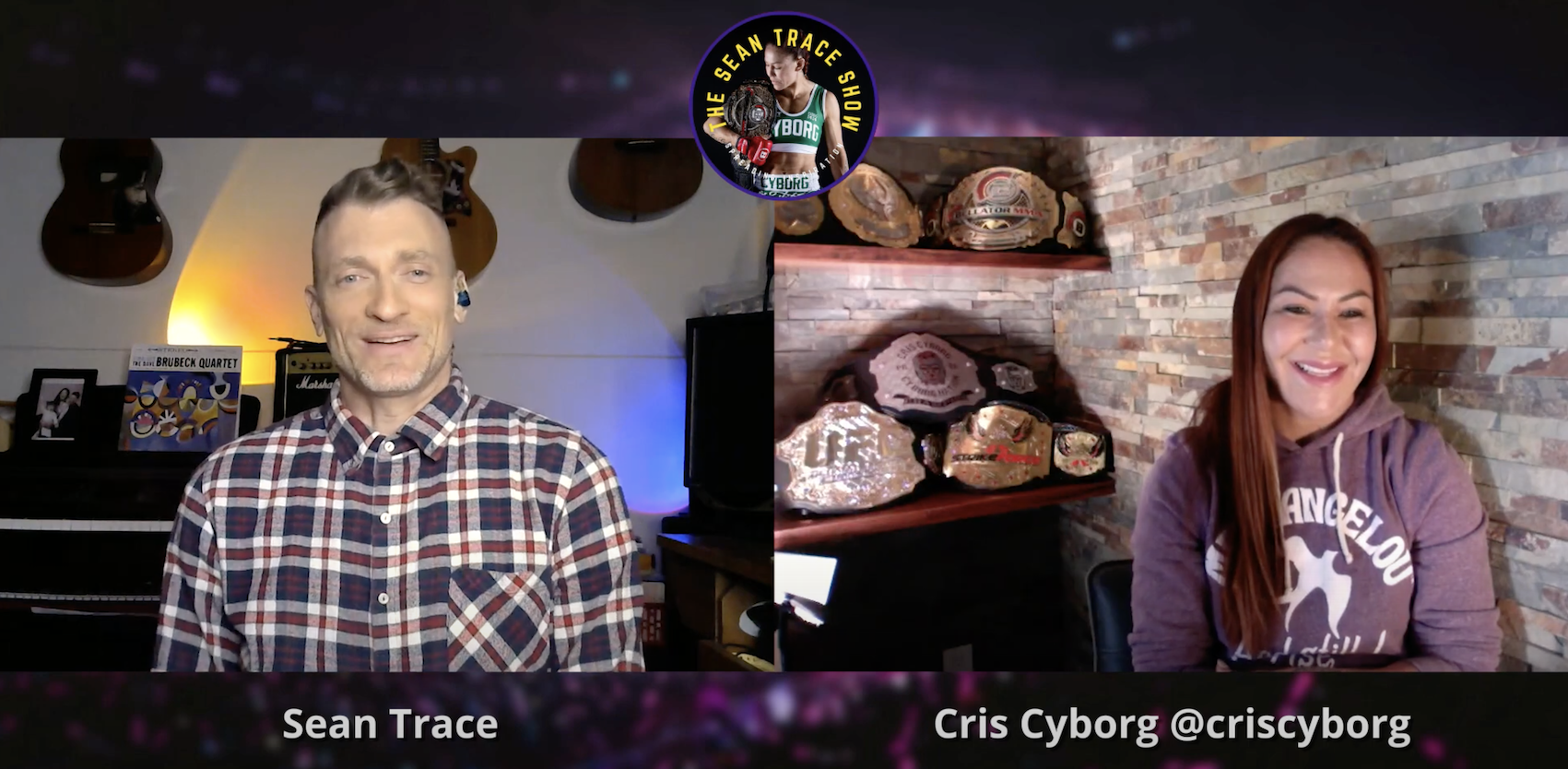 Cris Cyborg is truly and international star, born in Curitiba Brazil the Brazilian superstar now lives in Huntington Beach California.   Becoming the sport of Mixed Martial Arts only Grand Slam Champion by winning the Bellator MMA, UFC, Invicta FC, and StrikeForce featherweight championships she established herself as the only fighter Female or Male to win every Championship Belt in the sport.  A Brazilian Jiu Jitsu Black Belt, and a Chute Boxe Muay Thai Black Belt, Cyborg has been a lifelong athlete transitioning into Mixed Martial Arts from a successful Handball career in College.
Sean Trace the host is currently living in Vietnam married to Phoung Vy a Vietnamese singer who won the first season of Vietnam Idol in 2007.  Appearing in the 94th episode of The Sean Trace Show, Cyborg joins a podcast full of entrepreneurs, community activists, and celebrities as she shares her story about her own personal journey and lessons on success that she has learned along the way. The podcast which features inspirational stories is featured on Youtube, Spotify, and Apple Podcasts.
Cyborg who is the current Bellator MMA Champion is rumored to be fighting Cat Zingano this summer, however Scott Coker recently came out in an interview implying that Bellator MMA has had a difficult time getting Zingano to confirm those plans.  Will we see Cris Cyborg step into the Cage against Cat Zingano this year, or will the #1 contender Arlene Blencowe earn a rematch with MMA's only Grand Slam Champion?