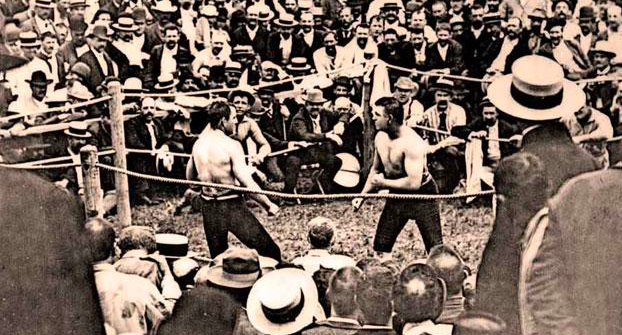 The last time the USA had a sanctioned bareknuckle fight it was in 1889, however with the event this weekend that is all about to change.  While boxing without gloves is something which is common in some countries such as Myanmar where Lethwei is the national sport, here in the USA bareknuckle fights are often left for the dark web, illegal underground fight clubs, and rowdy bar goers.
Taking place in Cheyenne Wyoming, Bare Knuckle Fighting Championship is going to be a thriller of a fight card featuring star studded names like former UFC Heavyweight champion Ricco Rodriquez, Martial Combat veteran Eric Prindle, former Mayweather sparring partner and professional fighter Paul Spadafora, UFC veteran Joey Beltran, current KOTC champion Tony Lopez and a female fight between Alma Garcia and UFC veteran Bec Rawlings.
Bare knuckle boxing has started to gain popularity in the UK with shows using other notable fighters such as Melvin Guillard and Phil Baroni to market their events.  While there is no expectations of a large crowd in Wyoming for the bareknuckle event, the fights will be available for purchase via an online PPV website.  To check out more details about this weekends Bareknuckle fighting click here.