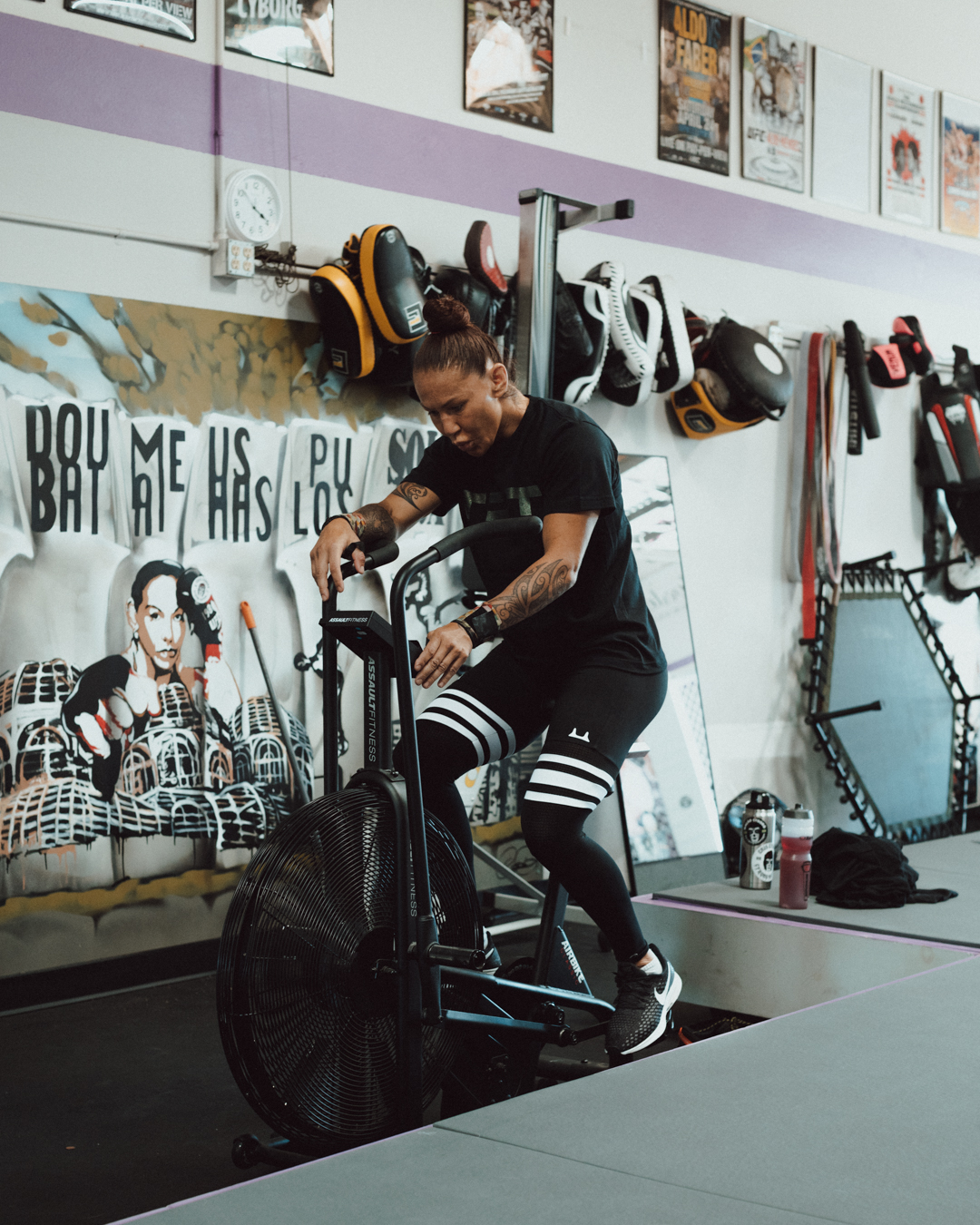 Throughout 16 years as the premier Featherweight in the sport of Mixed Martial Arts, MMA Champion Cris Cyborg has proved one thing, and that is–she continues to improve.  The sports only Grand Slam Champion, Cris Cyborg has that distinction after an era of dominance that has seen her win every major professional championship at 145lbs, making her the sports only Grand Slam Champion; Male or Female to capture championships in 4 major promotions.
Known for her fierce striking and explosive wrestling, Cyborg has built a career out of being a dynamic athlete, which is why she has chosen to partner with Assault Fitness as her official cardio conditioning partner ahead of her Bellator 259 super fight May 21st against Leslie Smith which will take place live on Showtime.  A Brazilian Jiu Jitsu Black Belt Cyborg had this to say about Assault Fitness products "I just absolutely love how I am able to push myself to the extreme limits of conditioning, but how their equipment is low impact on my body and joints making it possible for me to continue with the other training sessions needed to be an MMA Champion in every promotion."
Fans of Cris Cyborg will be excited to see Assault Fitness appear on her fight night apparel, as the champion looks to display all the hard work inside of the ring fight night.  Cyborg who has used the assault rower, runner, and bike during this training camp is scheduled to have a 5 round fight with 5 minutes each round, lasting almost 30 full minutes from enter to exit of the cage with her fight.  This takes great conditioning at the highest level which is why Cyborg and Assault Fitness was an obvious pairing.  To order your own Assault Fitness equipment click here.