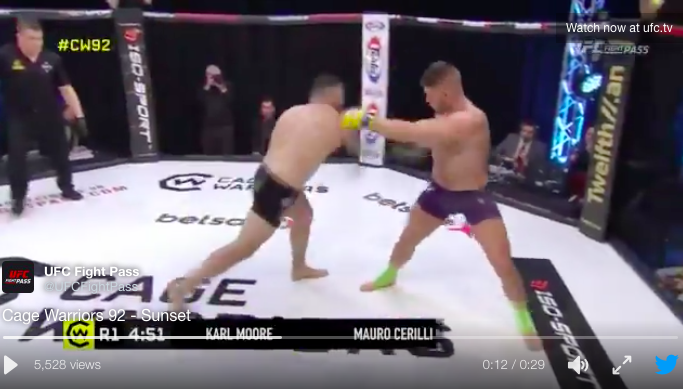 Before Conor McGregor was a two division UFC Champion, he was a two division Cage Warriors champion, a promotion many people consider the number one fighting promotion in the UK.  Karl Moore was attempting to become the first fighter since Conor McGregor to win two Cage Warrior titles in two different weight classes at the same time last Saturday in London for Cage Warriors 92.
Unfortunately, it didn't go as planned as the 205lbs light heavyweight champion wasn't able to mount much in regards to offense before being pushed to the floor by two brutal right hands.  Mauro Cerilli the current Cage Warriors Heavyweight Champion mad quick work of Moore in a bout featuring the two champions.  This was Cerilli's first defense of his Cage Warriors Championship.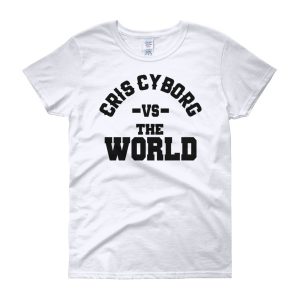 What do you think Cyborg Nation? In area of Superfights this is very similar to UFC International Fight Week with Daniel Cormier getting set to fight Stipe Miocic.  There have also been rumors of a Cris Cyborg Vs. Amanda Nunes fight on this July event, and until recently fans where hoping to see Might Mouse Vs. TJ Dillashaw.
😱 @MauroCerilli is not messing around! The @CageWarriors heavyweight champ takes down the light heavyweight champ QUICKLY at #CW92! pic.twitter.com/1kQR1ezYcG

— UFC Fight Pass (@UFCFightPass) March 24, 2018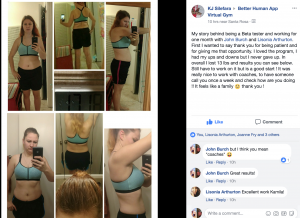 If you are looking to start off the summer right, get started with my functional meal and diet plans.  Working together with the creators of the Better Human App we have developed an easy and convenient shopping list and meal plan that will help you reach your micro and macro intake needs.  To get your hands on the plans, click here!