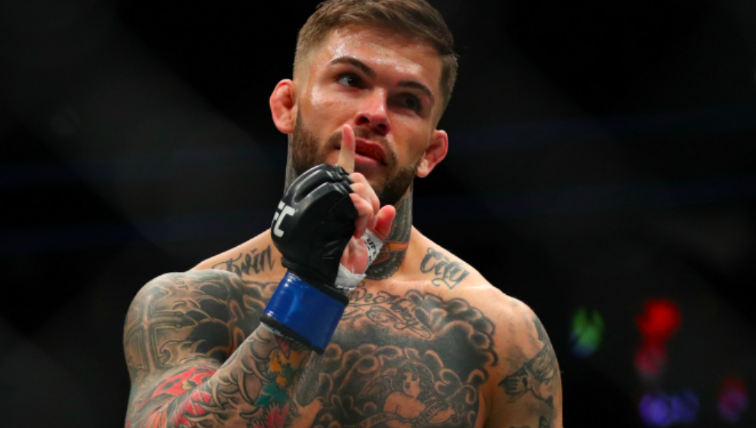 Wow, Cody Garbrant just destroyed Raphael Assuncao with one post.  Using the hashtag #Gatekeeper Grabrant went on to say that he's done more in one year than Assuncao has achieved in his entire career.  The tweet was a reply to Assuncao who was campaigning online for the Bantamweight Division to keep moving forward.  Assuncao implied that Garbrandt did not earn the Title shot which he won the Bantamweight belt against Dominick Cruz with at UFC 207.
I've done more in one year than you have your whole career‍♂️ #GateKeeper https://t.co/WyYHQSWFQB

— Cody Garbrandt (@Cody_Nolove) March 24, 2018

Cody Garbrant went on to lose the UFC Bantamweight belt at UFC 219 when TJ Dillashaw scored the 2nd round TKO. Garbrandt had won 11 in a row previously to that fight.
Assuncao has won 3 fights in a row after a decision loss to TJ Dillashaw at UFC 200. With a win over TJ Dillashaw at UFC FN 29 and a total overall record of 26 wins, 5 losses, Assuncao is a long standing bantamweight in the top 10 of the world rankings. Now 35 years of age, Raphael has established himself as one of the toughest fights in the division. Will we see Assuncao face Dominick Cruz or Cody Garbrant in his next fight?
If you are looking to start off the summer right, get started with my functional meal and diet plans.  Working together with the creators of the Better Human App we have developed an easy and convenient shopping list and meal plan that will help you reach your micro and macro intake needs.  To get your hands on the plans, click here!