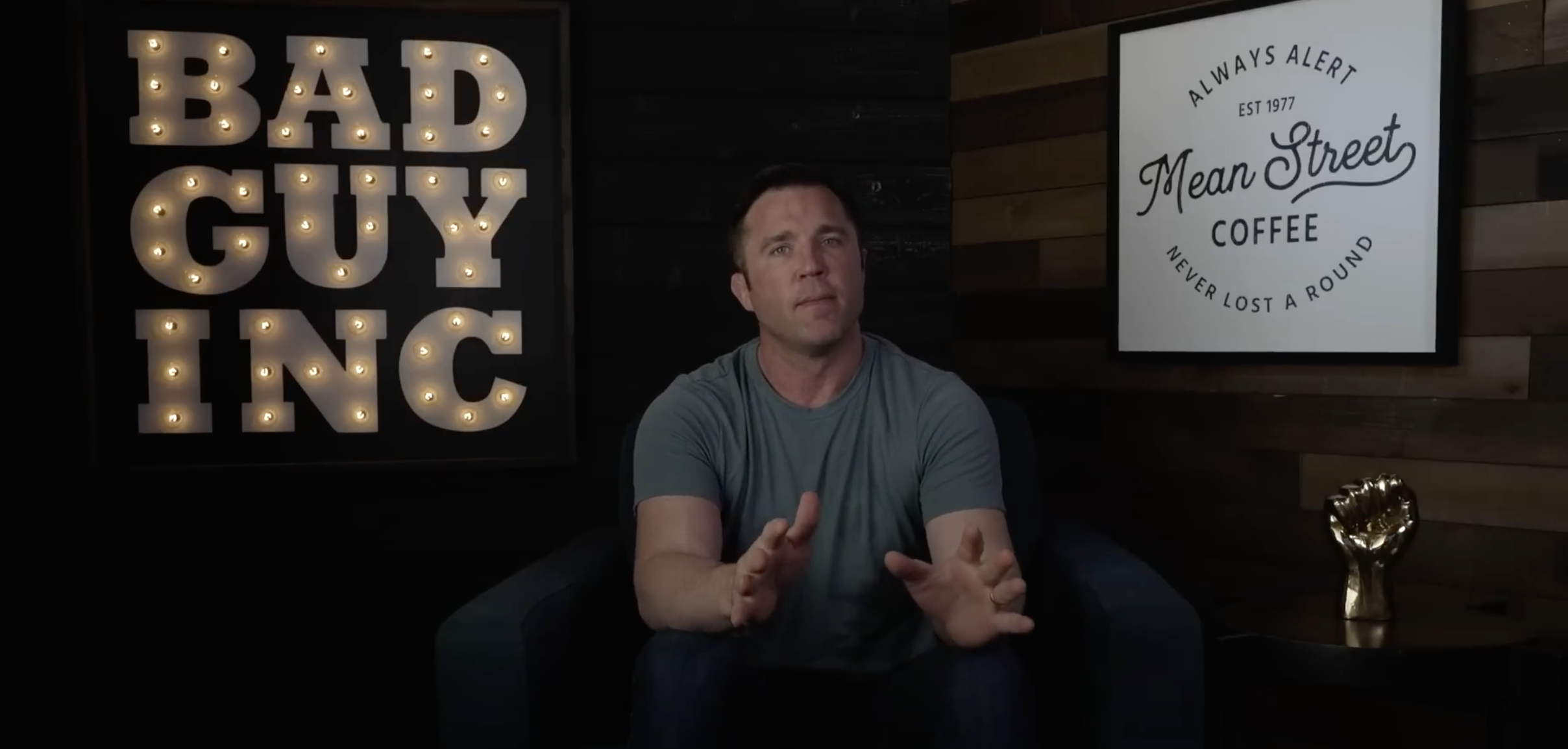 The American Gangster, CEO of Bad Guy Inc, Chael Sonnen sat down to give his thoughts on Cris Cyborg's upcoming debut in professional boxing.  For Cyborg, she will be returning to her hometown of Curitiba Brazil to face a former Brazilian Nation Champion in boxing Simone Silva who is a veteran of over 40 professional boxing fights and has almost 300 rounds of professional boxing experience.  For Cyborg this will be the first time stepping into the Boxing ring, however in 2014 Cris Cyborg stepped into the Muay Thai ring with a 2-0 professional Muay Thai record to face the then undefeated Jorina Baars who went 8 years as a professional undefeated and currently holds an all-time great record of 41 wins, 2 losses, and 3 draws in 46 professional Muay Thai Fights. Jorina Baars is considered one of Muay Thai's all time female greats having been a 4x Dutch, 4x European, and 7x World Muay Thai Champion already during her prestigious career.  Cyborg went on to lose to Jorina Baars in a fight that gave fans flashbacks to the all-time great battle between male fighters Peter Aerts and Shimmy Schilt with Cyborg being dropped twice early in the fight before returning to her feet and winning the final two rounds of the fight.
Cris Cyborg is the sport of MMA's only Grand Slam Champion having won the Bellator MMA, UFC, Invicta FC, and Strikeforce championships at 145lbs she is the only fighter Male or Female in the sport of Mixed Martial Arts to capture every major Championship. A Brazilian Jiu Jitsu Black Belt, 2x IBJJF World Champion, ADCC Medalist, and a freestyle wrestling champion Cris Cyborg has a resume that very firmly will place her amongst the best in all of combat sports having accomplished achievements in Grappling with the Gi, Nogi, submission wrestling, free style wrestling, Muay Thai, and MMA Championships on her resume.
Sunday Sept 25th Cris Cyborg will be facing Simone Silva in Curitiba Brazil for the Fight Music Show Super Welterweight professional Boxing Championship belt.  For fans in the USA you will be able to watch the fight directly on FITE TV.  If you are in South America be sure to go directly to FightMusicShow
If you are a fan of Cyborg be sure to tune in and see if she can become a two combat sport SuperStar and the first to go from MMA to Boxing and win a professional championship.